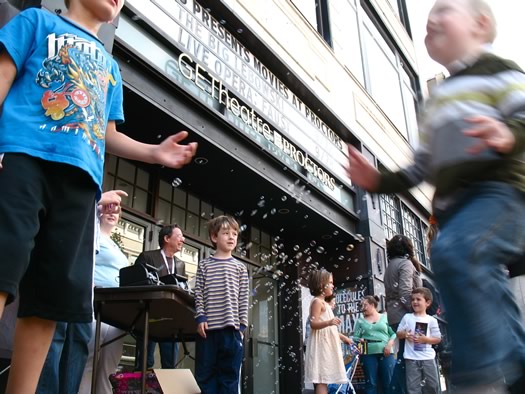 We happened upon what was, for a few minutes at least, easily the happiest place in the Capital Region Wednesday afternoon in Schenectady.
Why? Bubbles and hugs.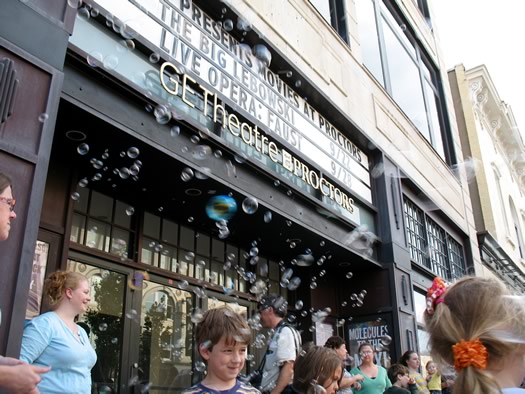 Following a free preview performance for kids of the Gazillion Bubble Show in Proctors' Robb Alley (Dawn says it was fun -- the full show is October 8), there was a bubble free-for-all on the sidewalk under the theater's marquee on State Street. There were bubble machines running, and the Proctors staff handed out tiny bottles of bubbles to the crowd.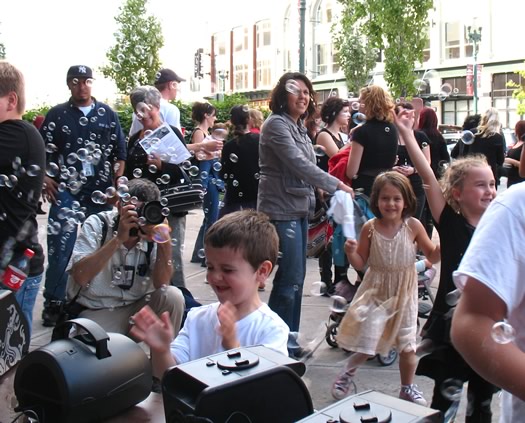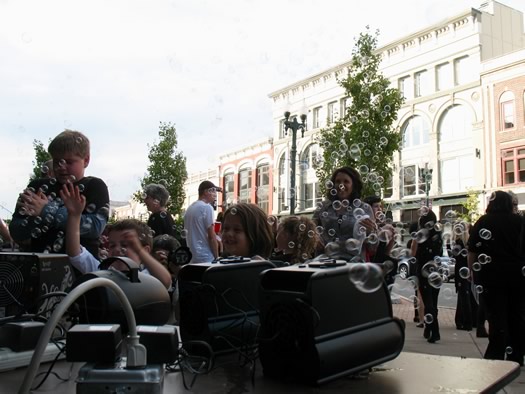 In case you had some doubt, kids + bubbles = smiles. (Unless you get too close to the bubble machine and they go in your eye. Then, kids + bubbles = crying.)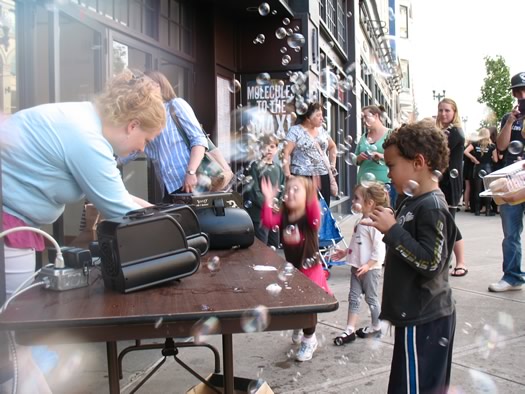 As it happened, Wednesday was also free hug day at the Paul Mitchell salon school across the street. As a few of the students explained (after trying to hug us), they were "daymakers" today -- basically they were practicing the art of making people feel good.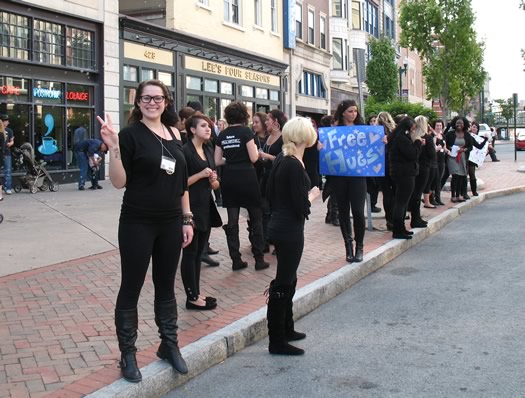 It turned into a pretty funny scene. Kids screaming because of bubbles. A throng of young women, all dressed in black, trying to give hugs to everyone.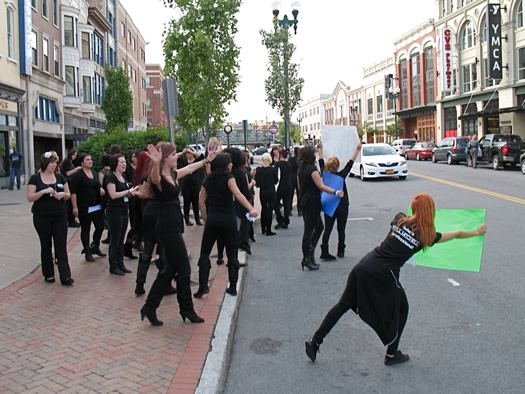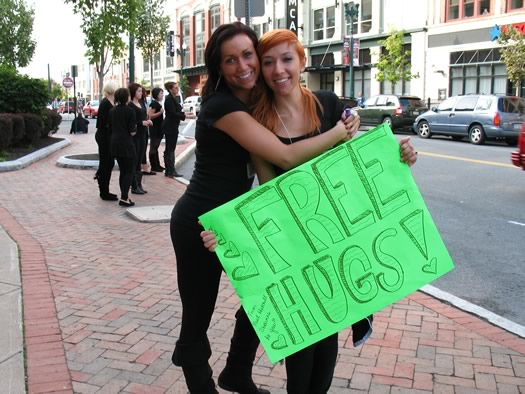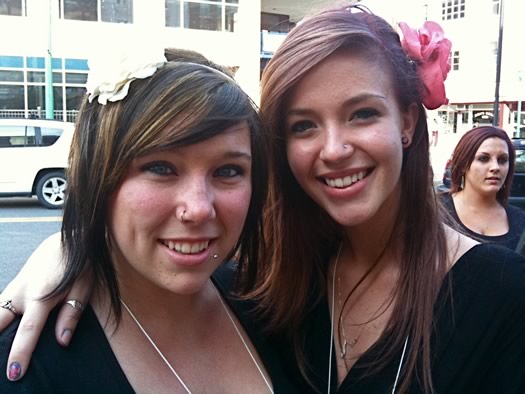 Paul Mitchell students Brittany and Alex. They figured that their class had given thousands of hugs Wednesday.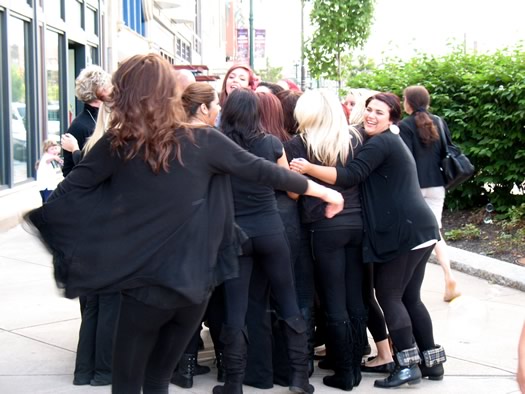 Reportedly there was guy somewhere in there. He was never. seen. again.
Hi there. Comments have been closed for this item. Still have something to say? Contact us.