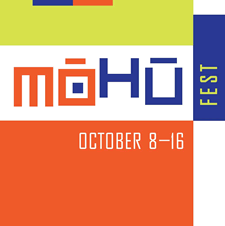 The first MoHu Festival starts this Saturday evening and runs through the next weekend. Organizers say they have more than 150 artists and arts orgs participating.
One thing you might have already noticed: all the local art nights this month have been shifted to next Friday, October 14. (That's why there's no 1st Friday in Albany tonight.)
MoHu (Mohawk + Hudson) is basically a wrapper around a bunch of local cultural venues and events for the purpose of highlighting the arts in this region. (Sure, you know there's a lot of great stuff here -- but not everyone does.) That's not a bad thing. As we've said many times, there is a lot of stuff to do in the Capital Region -- you often just have to make a little bit of an effort to find it. If a festival like this helps make that easier for people, good.
If the festival returns next year, it'd be great if there was some kind of pass people could buy to get into multiple events. Or maybe a "buy three events, get one free" sort of thing.
Hi there. Comments have been closed for this item. Still have something to say? Contact us.