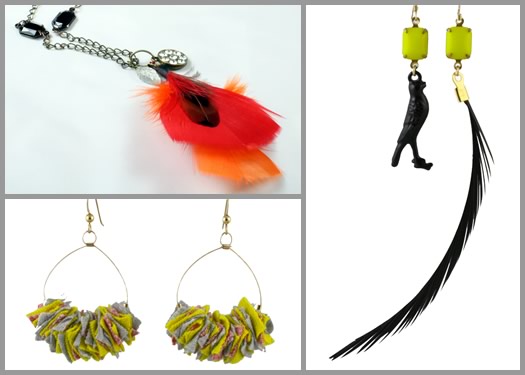 By Emily Rippe
Troy jewelry maker Nadine Medina gets inspired by the most ordinary of objects. 
Remember those macaroni necklaces that were all the rage in 2nd grade? To a seven-year-old Nadine, the idea that you could take an everyday, household item and turn it into a work of art was a mind-blowing revelation. 
Nadine has fond memories of her early childhood creations. She distinctly recalls (roughly around the age of eight) spending an afternoon exploring her grandmother's backyard, creating a tiara out of the grass and weeds she found growing there. "I remember thinking it was awesome to make something out of what seemed like nothing. I used dandelions for a splash of color," Nadine said.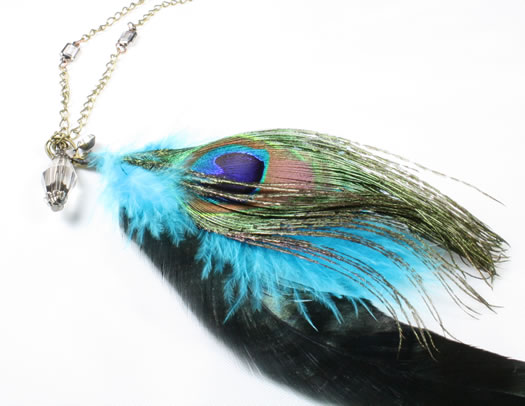 Fast-forward 20 years later and Nadine is still sticking to her roots, though the jewelry itself is a bit more refined. Her signature designs, which consist of custom-made necklaces, bracelets and earrings, adhere to that familiar adage: One's man's trash is another man's treasure. A recent infatuation with fabrics has inspired a collection of earrings made from second-hand t-shirts. "Alone a t-shirt is okay, but when you start to think in terms of juxtaposition and mixing media, it gets really exciting," Nadine said. "That's where the chain and bling come in. I get to take a standard item that everyone has, and turn it into something artful."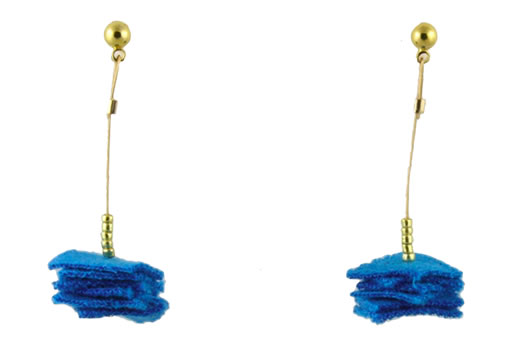 Sometimes, it's the non-human aspirations that really get her attention at the drawing board--music, lighting, comedy, and social observations are all part of her creative process.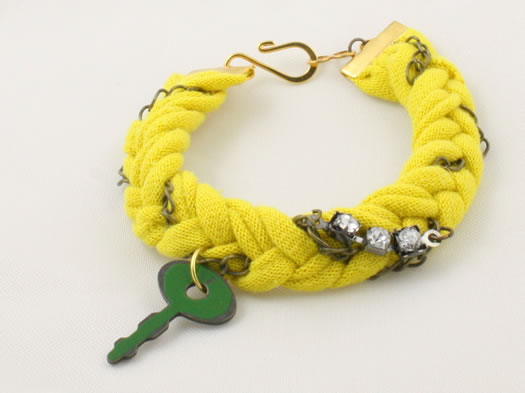 Nadine cites artists Alexis Bittar and Mark Poulin as inspirational people who helped shape her jewelry-making style. Poulin's playful designs had such an impression on Nadine when she was first starting out, that she felt compelled to write him a letter seeking artistic guidance, which he kindly responded to.
Self-expression plays a huge role in Nadine's fashion design. She's particularly proud of her mismatched charm earrings which carry a theme. Wearers are encouraged to choose pairs that don't necessarily match by color or shape, but tell a story or make a statement. Take the light bulb charm and combine it with a charm that says "invent" and you're an "Innovator." Match a mini-paintbrush with a stubby #2 pencil charm, and there's no denying that you identify as an artist. "People love to match, and I want to encourage a more abstract sense of what it means to match," Nadine said. "It's whimsical on one hand, and introspective on the other."
Nadine Medina was Anchor No. 5 Boutique's artist of the month in August (which is where I came across her work for the first time). Her latest pieces, including the aforementioned t-shirt designs, can be found at the store, located at 288 River Street in Troy.
Hi there. Comments have been closed for this item. Still have something to say? Contact us.