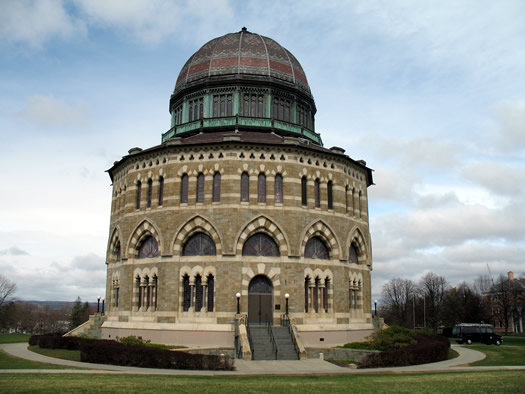 The website College Grotto recently released its annual list of the most expensive colleges -- and again Union, Skidmore, and RPI are on the list.
Here's how local schools rank on the list for 2011-2012 (the list for 2010-2011):
Skidmore's ranking has dropped considerably over the last few years -- it was #5 in 2009. RPI has been headed the other direction -- it was ranked #62 in 2009.
Sarah Lawrence topped College Grotto's list this year at $59,170, followed by NYU ($56,787), Columbia ($56,310), Harvey Mudd ($55,998), and The New School ($55,890). Here's Forbes' recently-released list -- it also has Sarah Lawrence #1.
Earlier on AOA:
+ US News ranks for Capital Region colleges 2011
+ Union, RPI in top 20 for "return on investment"
Hi there. Comments have been closed for this item. Still have something to say? Contact us.