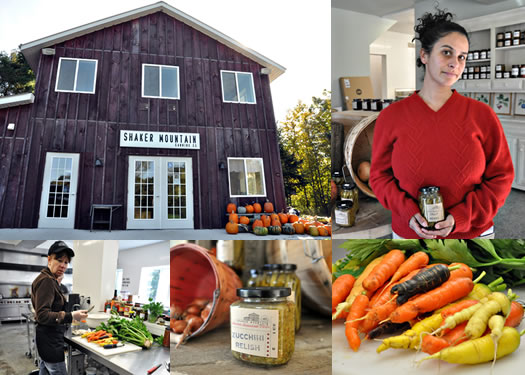 By Siobhan Connally
Kristen Greer wanted to to help increase access to fresh foods in New York City.
That's how it all began.
Greer, a New York City food policy advocate and part-time Rensselaer County resident also had a background in finance. She was volunteering with the board of Just Food to help bring more fresh foods into the city, when she discovered a need: a way for farmers and food entrepreneurs to turn their bounty into products that would last well past the growing season.
The idea for Shaker Mountain Canning Co. was born.
Today this small company near the Rensselaer County/Columbia County line cans everything from tomatoes, peppers and cucumbers to fruits, jams and butters and it's opened up a valuable conversation between farms and food producers.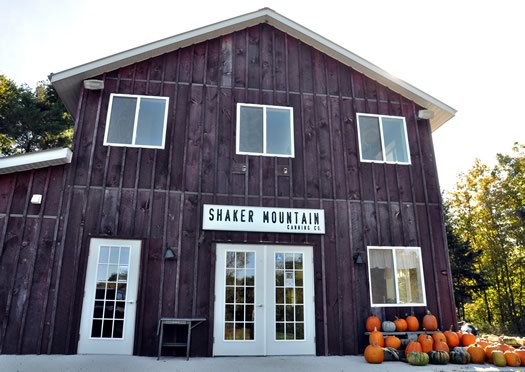 It's quiet when I arrive at Shaker Mountain Canning Co. at mid-morning. A light frost had coated the the late-season vegetables in the New Lebanon farm's 1.8-acre field, temporarily sending the five women who work there into a bit of a tizzy.
"I wasn't sure what we'd be doing today," says Layla Aguilar, the marketing and sales manager for the boutique farm-to-table commercial kitchen, which started operations last year. She's glad she hasn't been called away for an emergency harvest to save the last of the tender greens.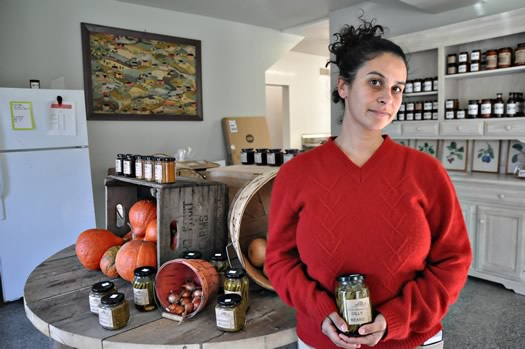 We sat inside Shaker Mountain's renovated barn, in the farm store, to chat. Aguilar not only sells her firm's jarred delectables at area farmers' markets, but delivers wholesale goods to local stores and coordinates CSA shares of mid-season and winter produce. Shaker Mountain also offers a selection of fresh produce at its farm stand, as well as supplies Chatham Co-Op and local restaurants.
Just past the farm store is a spotless commercial kitchen where three women are quietly involved in the day's production. The kitchen has several workstations including a drying area, two 8-burner stoves, two steam jacket kettles for jam making and huge refrigerator and freezer.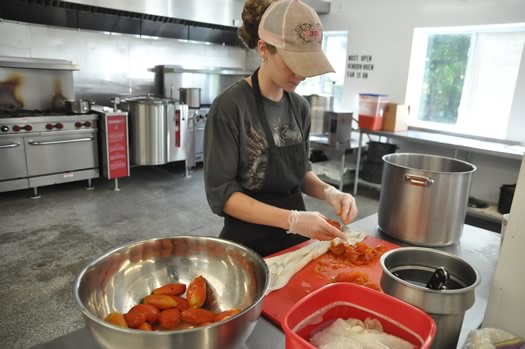 Two pots of cherries are macerating on the stove, a basket of sweet peppers are cleaned and ready for pickling. The scent of cinnamon floats in the air as apples dry in a dehydrator.
Each recipe they make is approved by Cornell Cooperative Extension and painstakingly executed.
But despite the pace of the kitchen feeling slow and methodical, Shaker Mountain's businesses is growing faster than expected.
"We're the type of ladies who like to load our plates high and see how it goes," laughs Aguilar.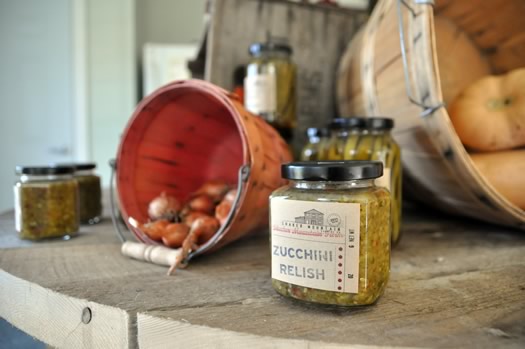 The next hurdle is to develop more business connections for co-canning and packing for other growers and food entrepreneurs.
"It's really specific. One client may have the ingredients and just needs the canning process, others may want private label packaging. There are so many variables that each one has to be planned carefully."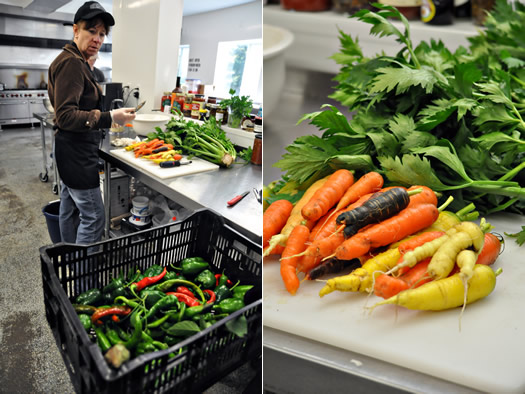 Aguilar, who moved from California in May to work on the farm, also plants and harvests crops alongside farm manager Jenny Parker whenever the need arises.
"It's been a constant learning experience," says Aguilar.
"In our first full year we've done extraordinarily well and have been amazingly successful. We weathered all the storms without too much damage and we only lost one small crop of cauliflower."
Aguilar said the loss was really more farm error than bad luck. "We planted too early. When it started to head it was July and we had a string of 98-degree days. It was just too hot. Next year it will be planted a month later and it will be fine."
"We're all just getting to know the weather patterns ... if there are any," she laughs.
This season they've grown tomatoes, onions, garlic, sweet and hot peppers, beans, cucumbers, kale, arugula and squash.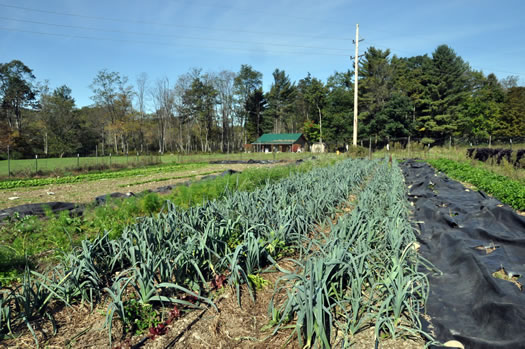 It's quite a jump from their first growing season, which entailed a "crop mob" of friends and even some local school children planting hundreds of tomatoes, letting them grow without much interference, and harvesting what came up.
Only tomato products, sauces and spreads came out of their kitchen the first year.
This year, thanks to a successful growing season, their preserves larder has grown to include fruit jams and butters, as well as other pantry items such as pickled beans, cucumbers and mushrooms. What they couldn't grow on site, they procure from other local farms. They are able to freeze fruits and berries, as well as vegetables.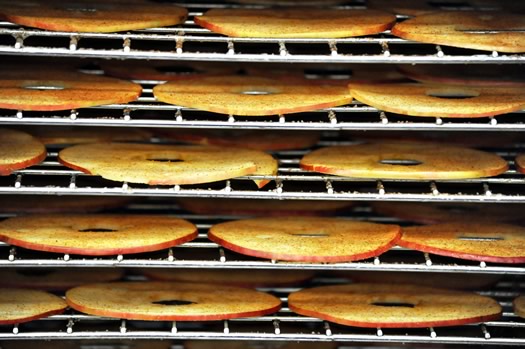 "The conversation that has to happen now is between farm and kitchen," says Aguilar. "Chefs tend to create a menu and call someone to get it ordered. One-point-eight acres in the scheme of farming is tiny. We can't fill an order for 30 bunches of greens if 29 of them were eaten by bugs or their withered in the sun when our pump broke. ... We know when we're playing with Mother Nature we're not in control."
Shaker Mounting Canning Co. is located on Route 20 in New Lebanon. Its farm stand is open Wednesdays from 11 a.m. to 1 p.m., and Fridays from 11 a.m. to 6 p.m.
You can also meet Layla Aguilar and buy products at four area farm markets: Fridays in Chatham; Sundays in New Lebanon; and Wednesdays and Saturdays in Troy.
Shops carrying Shaker Mountain Canning Co. products include The Meathouse in Stuyvesant Plaza, The Berry Farm in Chatham, and Rubiners Cheesemonger & Grocery in Great Barrington.
Siobhan Connally shares her writing and photography at Ittybits & Pieces.
Find It
Shaker Mountain Canning Co.
786 Route 20
New Lebanon, NY 12125
Hi there. Comments have been closed for this item. Still have something to say? Contact us.