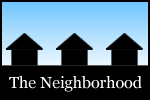 Among the topics in this most recent spin around the Capital Region's online neighborhood: hunting the white whale in Washington Park, Occupy, Sneaky Pete's, the creative process, Andrew Bird, Trader Joe's, brilliant chaat, a restaurant full of happy people, a winning appetizer, chocolate milk, parenting, flu shots, pumpkins, bloody-looking hands, and the hall of fame.
Sebastien sighted his white whale in Washington Park. And it was beautiful.
The Bee Balm Gal and Bob checked out the Occupy Wall Street solidarity rally at the Capitol. And Bob thought about some of the dilemmas facing the Occupy movement.
Matt reiterated his concerns about Sneaky Pete's coming to the Warehouse District.
At First Friday, Jen got to see how the creative process behind an illustrated children's book.
Kevin was left breathless for a moment by the Andrew Bird show at the Troy Music Hall.
Rob is sick of hearing about Trader Joe's.
Jerry had "brilliant" chaat at Parivar.
Albany Jane says the beefsteak event at Wolff's resulted in a "restaurant full of really happy people."
Steve had a "winning" appetizer at MezzaNotte.
Daniel highlighted a restaurant in Colonie that "gets it."
Christine says Battenkill Creamery has "the best chocolate milk I've ever tasted."
FiS Dan reports that downtown Saratoga business owners have been having a rough time.
Kristi wrote about watching a kid meltdown while out shopping, and the "Can you criticize parenting without being a parent?" discussion was back on.
Ashallann would like you to mind your own business about her flu shot.
The Exiles went looking for pumpkins in Schoharie County and also found some hope.
Ethan's "pumpkin party" starts at Indian Ladder.
Jackie got her hands bloody-looking at Moreau Lake State Park.
And congrats to Chuck -- he's in the hall of fame.
Hi there. Comments have been closed for this item. Still have something to say? Contact us.