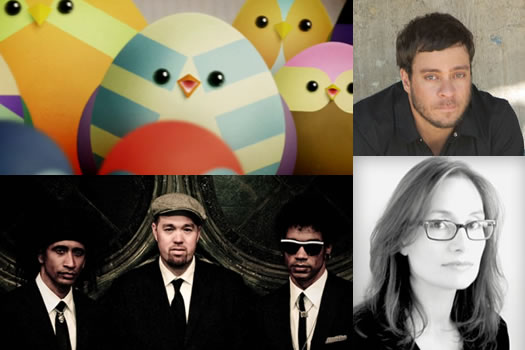 Here are a few things to keep in mind, look forward to, or keep busy with this week, from the weather (end of October), to other earths, dyslexia, 900 yards of white fabric, monster mashing, and all sorts of music...
Weather
Here's the paraphrased forecast:
Monday: Chance of showers, high near 60.
Tuesday: Partly sunny, high in the upper 50s.
Wednesday: Possible showers, high in the upper 50s.
Thursday: Mostly cloudly, high in the lower 50s.
Friday: Possible showers, high in upper 40s.
Weekend: Showers and cloudly, high in the lower 50s.
Cold and wet, with a little bit of sun peaking through once in a while.
Rocky Horror
The Palace's classic movie series starts its new season with The Rocky Horror Picture Show, featuring the shadow cast "The Kids You Picked On In High School." 7 pm - $7
Other earths
The Dudley Observatory is sponsoring a talk by astronomer David Latham on Tuesday at Proctors about "Super Earths and Life." From the blurbage: "Dave Latham is an astronomer at the Harvard-Smithsonian Center for Astrophysics in Cambridge. He works on the discovery and characterization of planets around other stars, with the goal of identifying planets enough like the Earth so that water could be liquid on the surface and life as we know it might be comfortable." 7:30pm. $5-$11
Phillip Schultz
Author and Pulitzer Prize-winning poet Phillip Schultz will be at UAlbany Tuesday as part of the NYS Writers institute visiting writers series. Schultz will be reading from, and talking about, his new memoir My Dyslexia, "a first-hand exploration of the mind's ability to triumph over its own disabilities." (Schultz wrote in NYT last month that he still has trouble transforming words into sounds.) 8 pm (uptown campus, campus center room 375) - free
La Cage
The touring version of the Broadway musical La Cage aux Folles starts its five-day run at Proctors on Wednesday. This version stars George Hamilton (yes, we do believe he's still tan). tickets start at $20
Frequency North
The new season of the Frequency North visiting writers reading series at The College of Saint Rose starts Thursday with writers Dana Spiotta (recent interview on Fresh Air, that's her on the right) and Albany native Tobias Seamon. 7:30 pm - free
Francis and the Lights
Singer/songwriter/pianist Francis Farewell Starlite has been in residence at EMPAC creating a "pop music spectacle." He'll perform "The White Room" there this Friday and Saturday:
White Room references the small, white, environmentally controlled chamber used by NASA astronauts to make final preparations before entering the spacecraft, such as donning parachute packs, putting on helmets, and detaching portable air conditioning units. First used in Project Gemini, its use continued through subsequent programs up to and including the Space Shuttle program.
The show's making use of 900 yards of white fabric. Starlite has toured with Drake and opened MGMT, Kesha, La Roux, and Mark Ronson. (We'll try not to hold the part about Kesha against him.) Friday and Saturday at 8:30 pm - $18
onedotzero:sprites
On Saturday EMPAC presents onedotzero:sprites, a series of curated experimental short films for children. 11am - $6 (kids free with adult ticket purchase)
Halloween
It's actually next week, but it's on Monday. So there are lot parties and whatnot this week and weekend A few things ahead:
Cooking the Tree of Life Halloween
The popular food/science series has a Halloween-themed evening lined up for Wednesday. 7 pm - $5
Washington Park Lakehouse party
The annual costume part for adults at the Washington Park Lakehouse -- this year being hosted by Chris Pratt and the Lark Street BID -- is Friday. 9 pm - $20 (there's an open bar)
Monster Mash and Bash
On Saturday the New York State Museum is throwing a Halloween party for the kids. The celebration will include face painting, crafts and two parades. 11am - $5
Halloween Freakout / Covers
The annual B3nson/Swordpaw Halloween Freakout is Saturday night at Valentine's. The lineup includes: The Loom, Sea of Trees, Disposable Rocket Band, Goldtooth, Walking X-Rays, and Cosmonauts. 7:30 pm - $7
Also that night: a group of acts playing covers downstairs at Valentine's -- Grainbelt doing The Replacements, Hot Cousin doing Joan Jett, The Goat Stingers doing Cheap Trick, and Point Blank doing The Dead Boys. 8 pm
Music
Monday: Amos Lee at the Egg
An evening with the singer-songwriter. 7:30pm. $38.50-$42.50
Tuesday: Gym Class Heroes at Northern Lights
With the Dirty Heads. 7:30pm. $20-$25
Tuesday: Indigo Girls at the Egg.
Now around long enough to be Indigo Women. 7:30pm. $32-$55
Wednesday: Project/Object at Valentine's
Guys who played with Frank Zappa pass on the legacy. 8pm. $15
Thursday: Rasputina at Helsinki Hudson
Bonus fact: cellist Melora Creager once toured with Nirvana. 8 pm - $15
Thursday: Rush Time Machine 2011 at The Spectrum
The Rush concert film is showing at The Spectrum that night. 7 pm - $10
Thursday: Jon Anderson and Rick Wakeman at the Palace
Some of the Yes men are back with a new kind of roundabout. 7:30pm. $31-$75.
Friday: Yonder Mountain String Band at Northern Lights
Bluegrass and roots music. 9pm. $17.50-$20
Saturday: Peter Wolf at the Egg.
The blues master turned Freezeframer plays. 7:30. $34.50
Sunday: Soulive Presents the Beatles at the Massry Center.
The funky jazzmen send up the Beatles. 7:30pm. $25
These are a just a few things for this week. Know of something people should be looking forward to this week? Please share!
Look for our "Stuff to do this weekend" post on Friday.
Proctors advertises on AOA.
Soulive photo: Arthur Shim
Dana Spiotta photo: Jessica Marx
animated image via onedotzero
Amos Lee photo: Harper Smith
Say Something!
We'd really like you to take part in the conversation here at All Over Albany. But we do have a few rules here. Don't worry, they're easy. The first: be kind. The second: treat everyone else with the same respect you'd like to see in return. Cool? Great, post away. Comments are moderated so it might take a little while for your comment to show up. Thanks for being patient.