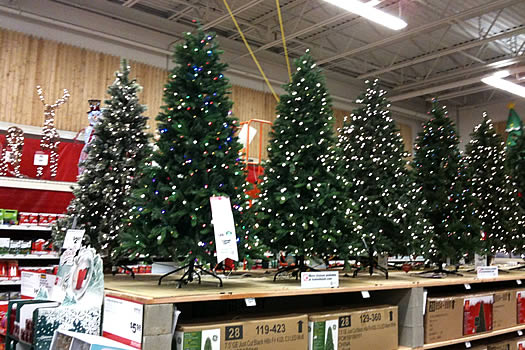 After noticing that our ice scraper had run off during the summer, we stopped by the Home Depot in Albany Friday to pick up a new one ahead of Saturday's snow.
After a search of the store with an associate's help, we found no ice scrapers. (Update: Save Pine Hills says there were ice scrapers there at some point recently.) But there was an entire section of Christmas trees and decorations. Before Halloween.
We were headed up Central Ave, so we stopped at Phillips Hardware next. Phillips had a selection of ice scrapers and snow shovels -- and, as far we could tell, no Christmas trees.
Phillips wins.
Hi there. Comments have been closed for this item. Still have something to say? Contact us.