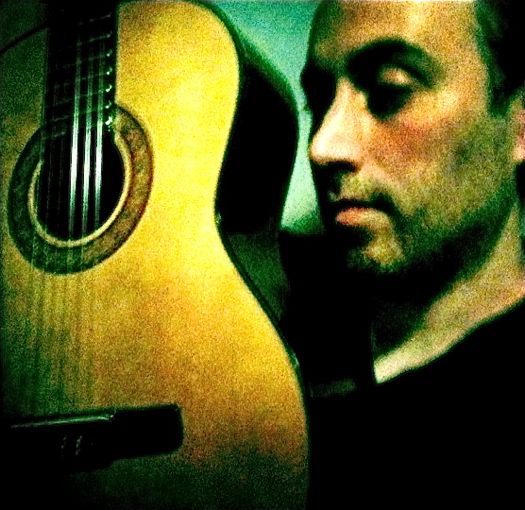 It's Monday again. Time for another My Exit. Tonight at 8 there's another guest DJ on WEXT to share their favorite music.
Here's more about him, and about what he'd put in your mix-tape.
Who?
I'm Clinton Corners. We moved to Saratoga from Astoria, Queens a little over a year ago. I am one of two members of The Oarsmen (formerly The Great Escape). Exit 97.7 has actually been playing our song Long Face (a song that I wrote) for a couple of months.
How would you describe your taste in music?
My taste in music is very narrowly all over the place. I like good songs, sad songs, soulful songs, righteous songs, decadent songs, and edgy, ambitious, avante garde songs and music. I also like music to think by.
A preview of Clinton's My Exit show:
I used to make mix tapes of the romantic sort, because in my younger days I was a bit girl crazy. So for tonight's show I channeled my youth. I chose songs that were a soundtrack to romantic abandon, which seemed subversively unfashionable. You know, where you throw your heart around and write songs about it.
I Made A Mistake --Bob Marley
I chose this tune from the 60's, because its melody and lyrics get at that lovely yearning and loss, to know that you tasted it, and it's breaking your heart.
Living For The Love of You, Pts. 1+2 -- The Isley Brothers
This song is sort of hypnotic, like the feeling you have after you've dropped off someone you confessed being driven to distraction by and it turned out they felt the same-- while chewing your 15th Chiclet.
Sharp Cutting Wings -- Lucinda Williams
It puts romantic love in stark relief against the backdrop of a dreary world, which was the effect I was hoping to get out of the whole thing.
You can hear Clinton's My Exit show tonight at 8 on 97.7 or at exit977.org.
Here's how to schedule your own My Exit show on WEXT.