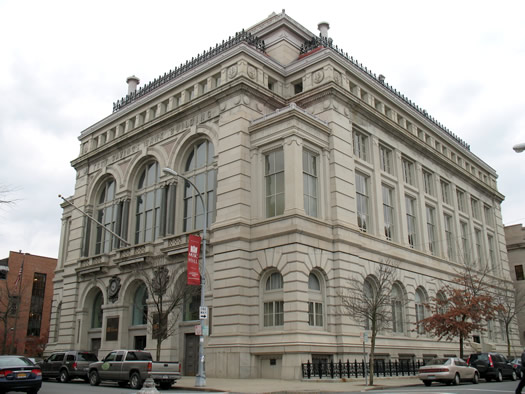 Kate emails (link added):
Every since Rev Hall closed, I've been on the hunt to find a comparable music venue with the excellent acoustics that Rev Hall provided. Besides the Egg (which Jon McLaughlin recently told his audience that the sound was so good, he didn't want to stop playing), I've yet to find one that impresses me. Northern Lights, Red Square, and Jillians bring in the bands, but offer terrible acoustics. I fear this may turn off bands from coming to Albany, even though we have an amazing music scene and even more amazing music lovers here. I was hoping your readers had some suggestions.
I just love going to see live shows in the Capital District (all kinds of music). I follow some local bands, but I also love discovering new music too. Maybe some local musicians can share their favorite venues to play at. I hope I'm not the only one in Albany who is an acoustics snob.
Got a favorite place to see music/play music? Maybe a spot that wouldn't immediately spring to mind for people? Please share!
Hi there. Comments have been closed for this item. Still have something to say? Contact us.