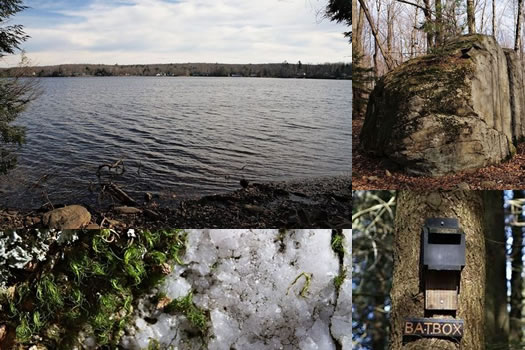 By Bennett Campbell
My hiking partner saw the Pileated Woodpecker through the naked beech and maple trees just before I heard it. Alternately calling in a kek-kek that starts slow but speeds up into a laugh, and drilling into trunks like a jackhammer with its three inch bill, the crow-sized bird flitted from tree to tree as we tried to get closer. Crashing through the brush a startled buck cut our chase short, dashing across the path behind us and trotting to a safer spot deep in the woods.
This is late fall in the Dyken Pond Environmental Education Center -- 600 acres of public land in Rensselaer County where you can witness an abundance of nature.
The Dyken Pond Environmental Education Center is just a 45 minutes drive east of Albany.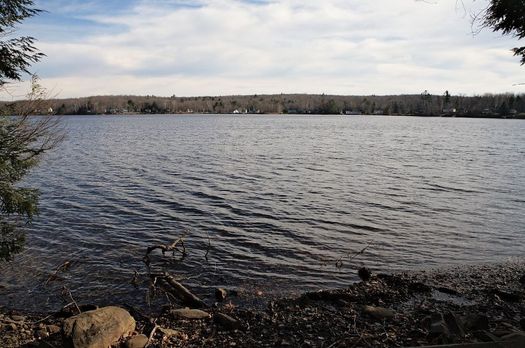 Back in 1846, the land was part of Manning and Peckham (later called the Manning Paper Company). In 1973 the land was donated to Rensselaer County. Today, nearly 600 acres of land near the pond are public, a combination of county land and conservation easements.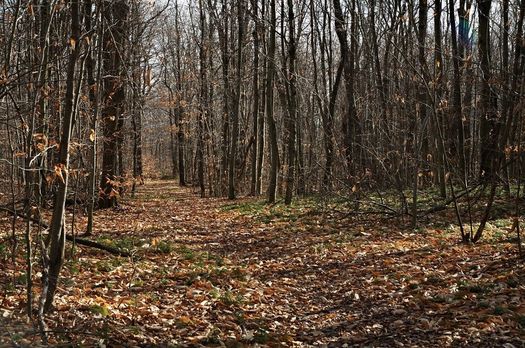 All of this land is situated within the Rensselaer Plateau, an area that encompasses dozens of ecological communities. Because it provides vital breeding grounds for many at-risk birds, it's designated as an important bird area by Audubon New York.
But birds are only half of it. Mammals, from foxes to otters, call the area home and old-growth forests, with blankets of primitive mosses and ferns as ground cover, thrive near successional forests growing among wildflowers and berries in long-abandoned fields.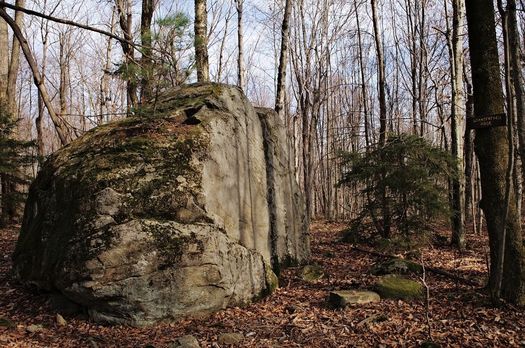 None of the trails are even moderately difficult, making Dyken Pond good for families with small kids or people not accustomed to hiking. Maps are available near the small parking lot, and while some trails may be tough to follow with the ground cover of fall or winter and others aren't marked, the center is dense enough that it's hard to get lost.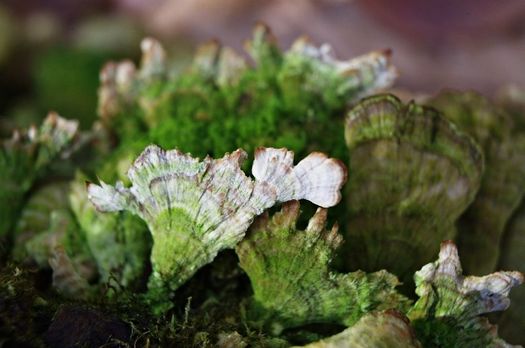 If walking and being constantly amazed by the majesty of nature doesn't sound appealing, there's plenty more to do. The center has a launch for non-motorized watercraft with canoe and kayak rentals, and fishing on the pond is allowed -- though no swimming. GPS units are available for geocaching, and a lean-to is open by reservation. In the winter snowshoes can be rented and the trails are cross-country ski friendly.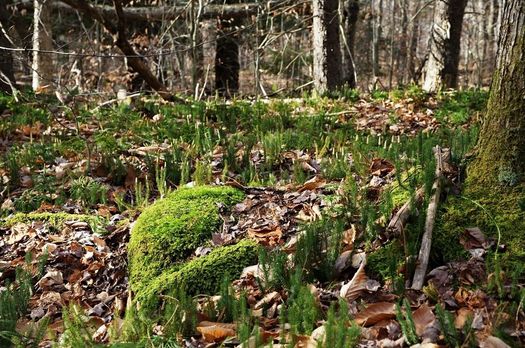 But even a simple stroll along the trails is rewarding. Six miles can be covered quickly, meaning you can linger to enjoy everything the center has to offer. A vernal pond provides a chance to see amphibians in the spring and summer, while glacial erratics (boulders deposited as glaciers receded from New York around 20,000 years ago) are scattered throughout the forest. Many stone walls and even a long abandoned foundation testify to the land's previous life.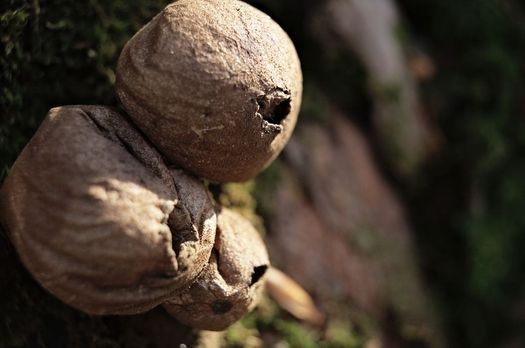 The center is maintained by the nonprofit Friends of the Dyken Pond, established in 1991. Along with tending to the land, the organization offers programs for educators and groups, including summer camps. The center faces outside challenges, particularly further development in the area. Right now they are raising funds to secure a 23-acre parcel that includes 1100 feet of Dyken Pond shoreline. If you visit, you'll see why they want to preserve it.
Dyken Pond can be reached from the Albany/Troy area by taking Route 2 east (map). Just past Tamarack school, look for signs to Dyken Pond at Route 79 to the right, then Route 80 to the left. The last 2.5 miles to the center is a packed dirt road. The park is open during daylight hours.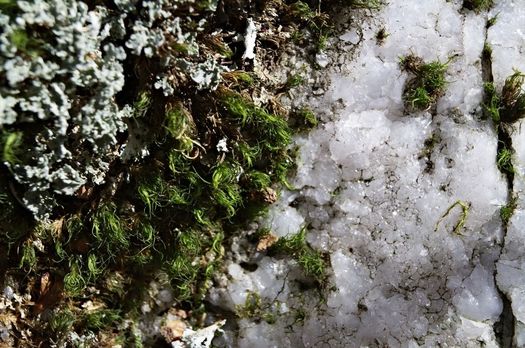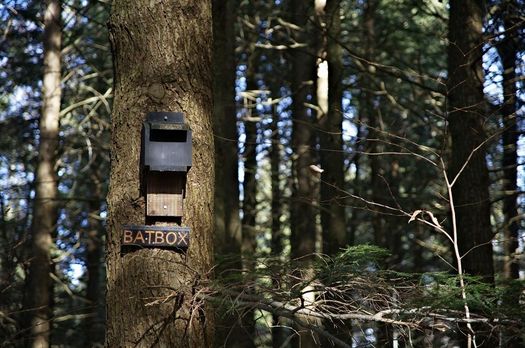 The Rensselear Plateau Alliance is holding a public workshop about the Rensselear Plateau Regional Conservation Plan next Tuesday, December 6, at the Poestenkill Fire Hall from 7-9 pm. This workshop includes the Dyken Pond Center as well as the towns of Berlin, Brunswick, Grafton, Hoosick, Nassau, Petersburgh, Pittstown, Poestenkill, Sand Lake, Stephentown, and East Nassau.
Bennett chronicles his adventures at his blog, Photo This.
Find It
Dyken Pond Environmental Center
475 Dyken pond road
Cropseyville, NY 12052
Hi there. Comments have been closed for this item. Still have something to say? Contact us.