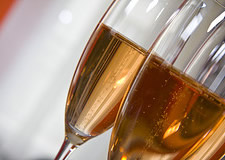 Ben emails:
My wife and I are new to Albany, don't know anyone (losers, I know), and are looking for some good holiday and new year's stuff to do. Not so much the 'get wasted at Jillian's after paying $100 cover for a free glass of Cristalino,' but maybe something a bit more unique. Any ideas?
Or, to phrase Ben's question a little bit differently, if were talking with someone who's new to the Capital Region, what holiday traditions or stuff to do would you tell them about?
Got a suggestion for Ben and his wife? Please share!
photo: Flickr user _FXR
Hi there. Comments have been closed for this item. Still have something to say? Contact us.