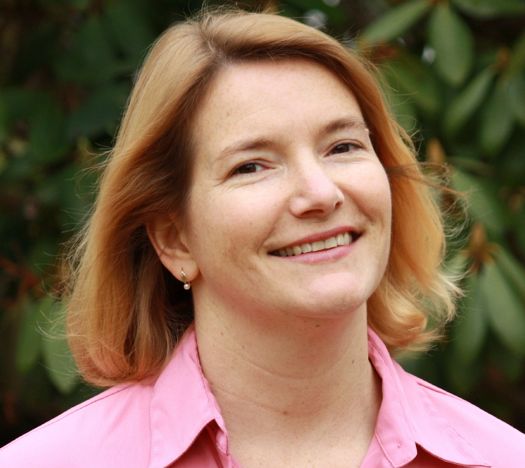 In holiday seasons past AOA has made lists of local gifts we thought people might like to get. This year, we're going right to the source. Instead of making our list, we've asked a few people directly: What's on your holiday wish list?
Up next: Katie Beltramo from Capital District Fun and Kids Out and About...
I've done some shopping already, and now I'm at the more challenging stage when I have to count up all of the girls' teachers and coaches and find something thoughtful-yet-affordable, as well as nag siblings for ideas for the third time. So when AOA asked for holiday gift ideas, they offered me the precious gift of a reason to procrastinate for a little while longer.

Family Gift Certificates
We like to do whole-family gifts, and one of my favorites that I'd recommend to anyone is a museum membership. We particularly love having a membership to one that's part of the Association of Science-Technology Centers, because in addition to getting into your home museum and getting letters telling you that you're a Wonderful Person (I just never get tired of hearing it, really), you can get free admission to a bunch of out-of-town museums through the Passport Program. We love this! You might choose to become a member of, say, CMOST in North Greenbush, the New York State Museum, or the Schenectady Museum, and you'll get in free at museums in Boston, New York City, and elsewhere. So worth it.

If you've got younger kids especially, I'm also a big fan of the Steamer 10 Theatre pass, which buys you ten tickets to Steamer 10 shows for $90. You can use them with one huge group at a single show, or break it up and use it for a bunch of shows within a year. They have kids' shows during the December, February, and spring breaks as well as a variety of other family-friendly shows throughout the year. Every year I grumble about the February school break. Really, I'd like tickets to someplace tropical that week, but if I'm staying local, I want a Steamer 10 pass.

Gamerwright games from New York Toy and Hobby
Another family gift we usually do each year is another Gamewright game. Our hands-down favorite is Sleeping Queens, a card game that sounds complicated, but isn't. Once my daughter took it along while waiting through her sister's gymnastics class. She taught and then played pick-up games for an hour with other bored kids she'd just met. The following week, two of the kids arrived with their own Sleeping Queens games, just in case we didn't show up. There's usually a good selection of Gamewright games at New York Toy & Hobby in Clifton Park, The Toy Maker in Stuyvesant Plaza, the Parent-Teacher Store, and The Open Door Bookstore.

Fairies & Paper Dolls from The Toy Maker in Stuyvesant Plaza or Open Door Bookstore in Schenectady
Of course, I just popped over to The Toy Maker's Facebook page and noticed the Woodkins Fairies, which is adorable and crafty, just like my fairy-obsessed daughter J. In fact I'd just settled on some Flower Fairy Paper Dolls that I saw at The Open Door Bookstore. At what point does one hit fairy overload? They're all so petite, light, and fluttery that the threshold might actually be quite high. But the Woodkin Fairies is for ages 3 and up, so I have to check in person to see if my 7-year-old is too grown up for this one.

Penguin-wear from The Sweater Venture or Livvy Lou's
Meanwhile my 9-year-old daughter, M, has requested this penguin hat from The Sweater Venture. An unexpected style choice, since she usually tries to be pretty dignified. My neighbor and I will be shopping there next week, and I fear that it's only going to be in preschool sizes. Really, how many 4th graders want to wear animal hats? Or am I missing a trend? It wouldn't be the first time. Luckily, I'm pretty sure that we will be able to find her another favorite: anything turquoise.

So if I'm not able to check off penguin-on-her-head over in East Greenbush, maybe a penguin barrette? I strongly suspect that Santa will be leaving these adorable crochet headbands in the girls' stockings this year. These items are from Livvy Lou's Boutique, the Etsy shop of Schenectady mom Jessica Ross. She's got great stuff for adorable girls, dapper boys, and super-chic grown-up women, too.
Presents from Mom from Northeastern Fine Jewelers
Speaking of grown-up women, what about my needs? I visited Northeastern Fine Jewelers the other day, just to, you know, see. Their Schenectady location is close to my house, and they are always gracious to me, fixing the prongs on my not-even-bought-there engagement ring gratis and plying my daughters with cookies and pretty fake rings. Sure enough, there was plenty there to admire. I'm a basic jewelry girl, and opal is my birthstone. Somehow I've gone through my whole life without realizing that there's such a thing as blue opals; these earrings would go so well with my strict writer-mama jeans uniform. The hand-woven gold Marco Bicego necklace is quite fetching, although at $2200, it makes me start humming "Santa Baby." I think that Santa would agree, though, that I've definitely been more than good enough for the ($229-$399) opal jewelry. Right, Santa? Right?
Teas from Divinitea in Schenectady
For a more modest indulgence, I love my tea, and at Divinitea in Schenectady, master tea blender Linda Smith creates a huge variety. Drop by, tell her what you love or what you want in a tea, and she'll listen, then begin to shake and open giant tins of tea goodness for you to inhale. Tranquil and spare except for the aroma-suffused air, Divinitea always makes me want to bring a yoga mat and just stay, so if you need an antidote from national chain retailers, a shopping excursion here will feel like meditation. If there's a tea enthusiast on your list, you simply must go. It's also a wonderful source for stocking stuffers, like these adorable rubber ducky or candy cane tea diffusers ($11) or this small ceramic leaf ($3.50) for holding you drippy tea bag or diffuser.

I'm also hoping that Santa leaves me some yummy and beautiful items from The Chocolate Gecko. Oh, my gosh. Between these last two you could do a serious chai-themed gift. Now I need to figure out who needs that. Besides, you know, me. I need to focus on the joy of giving to others.

Gifts for a good cause
Finally, if you're also trying to focus on the joy of giving, my church, the First Unitarian Society of Schenectady, is trying out a new program, sort of like a more localized version ofHeifer International. Instead of purchasing, say, a goat for someone in Tanzania (money well-spent), you can purchase food for the Regional Food Bank's BackPack Program, a dog crate for Homeward Bound Dog Rescue, a picture dictionary for a refugee family newly resettled in the Capital Region, or something else that inspires you. More information and an online catalog and order form are here.

Happy shopping.

Katie Beltramo is editor at KidsOutAndAbout.com and blogs at Capital District Fun.
Hi there. Comments have been closed for this item. Still have something to say? Contact us.