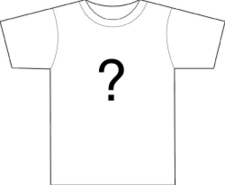 Leigh asks via Twitter:
A friend has a digital picture he wants to have professionally applied to a t-shirt. He may need more than 1 but it won't be a huge order. What's the best place in Albany to have it done?
We'll expand Leigh's question a bit to include custom t-shirts in general, not just ones with photos applied to them.
Got a suggestion for Leigh? Please share!
blank t-shirt image from Flickr user Erika Hall
Hi there. Comments have been closed for this item. Still have something to say? Contact us.