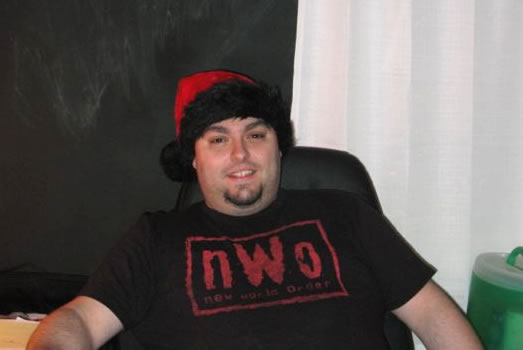 In holiday seasons past AOA has made lists of local gifts we thought people might like to get. This year, we're going right to the source. Instead of making our list, we've asked a few people directly: What's on your holiday wish list?
Today's list comes from Jerry derryX Papandrea.

If you ask anyone in my family, they'll tell you how difficult it is to find me a good present; I always buy myself the small things I want. My advice to them is always to go with it and stick to more of that type of stuff, but that usually puts them in the position of buying gift certificates, which not many people like to do. Since AOA asked, I figured I'd give a few local ideas of what I would get if I were shopping for me.
A gift certificate from Aquilonia Comics in Troy
This is the one locally-owned store that I can go into and never run out of things to buy. To all subscribers, the owner, Bob Lupe, offers customers 20 percent off all items in their subscription and any graphic novels; all you need to do is promise to pick up your subscription on a somewhat regular basis. Also, from time to time, Bob runs other sales and specials. A gift certificate here would keep me up to date on all of the latest comic book stories that I would otherwise skip due to budgetary reasons.
Marshmallows from dreamPuff
I have made a conscious effort to cut most sugary treats from my diet. However, one treat that I cannot and will not give up is my semi-weekly marshmallow snack from dreamPuff. For the longest time, the only place you could get these was at the Troy Farmers' Market, but they are now also a staple in the Schenectady Green Market and are also available at other local stores. Ginny clearly works hard and puts a lot of time and effort into developing the natural flavors that go into her marshmallows. I'd love anything you could get here, but I'd really, really love a stockpile of cardamom marshmallows.
A Sock Animal from Anchor No. 5 Boutique in Troy
Anchor No. 5 Boutique is a store filled with decorative goods and jewelry that are not for me, but scattered in the window and in a corner of the store, there are these fun little sock animals which are made locally that I need to have. Each sock animal has a card with some hand-printed randomness that is right up my alley.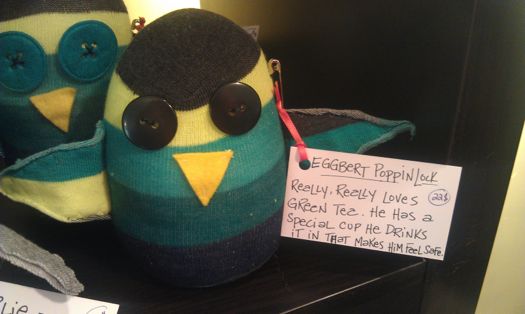 Five pounds of veal
Anyone who has seen the Bill Murray Christmas classic film Scrooged knows that his character's dreams of a choo choo train were shattered when, as a child, as seen during his encounter with the Ghost of Christmas past, his father slams a wrapped butcher pack containing five pounds of veal in front of him. Perhaps if my father, a butcher, did the same thing to me growing up, my dreams would be shattered too, but if someone slammed five pounds of veal in front of me now, I'd totally love it. Two local places with great veal: Falvo's in Slingerlands and Roma in Latham.
The entire flight of bottled brews from Brewery Ommegang in Cooperstown
Brewery Ommegang is only a short trip away from the Capital District, and you can find their craft brews locally at almost any respectable bar or tavern. They specialize in Belgian-style brews, and they offer a full spectrum of brews that have a number of different applications and pairings. Each brew is bottled in a rather large (750 mL) bottle that is corked, so opening each bottle for a special occasion would motivate me to have at least five special occasions (or one, humongous amazing occasion). It's a gift that keeps on giving.
A gift certificate from Illium Cafe in Troy
Illium is one of my favorite breakfast spots on Saturday mornings. It resides in a perfect location to have a relaxing breakfast and then take a walk through the Troy Farmers Market. The standard menu items at Illium are quite simple and affordable, but the creative daily specials conceived in the mind of chef Marla Ortega and crafted so perfectly with her unbelievably simple cooking setup keep me going back time after time. Even better, Illium is soon expanding into the space next door and will be serving beer, wine, and tapas on weekends, so a gift certificate to Illium could go a long way for me.
Jerry blogs about food and other delicious stuff at DerryX.com.
Hi there. Comments have been closed for this item. Still have something to say? Contact us.