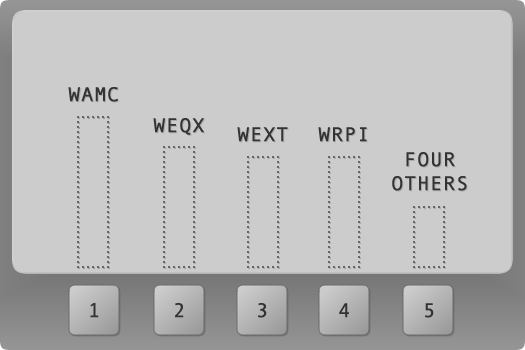 Last week, Capitol to Capital asked about the stations people had preset on their car radios.
A bunch of people answered, so we thought it'd be fun to count responses to see what stations the AOA crowd is listening to...
Before we tune this in: Yep, this is completely and totally non-scientific. Every time a station was mentioned, it got counted. Multiple frequencies for the same station were grouped (example: WAMC 90.3 was counted with WAMC AM 1400). Ratings rank from Radio Online, based on Arbitron ratings. (Non-commercial stations such as WRPI are not included in the ratings.)
Hi there. Comments have been closed for this item. Still have something to say? Contact us.