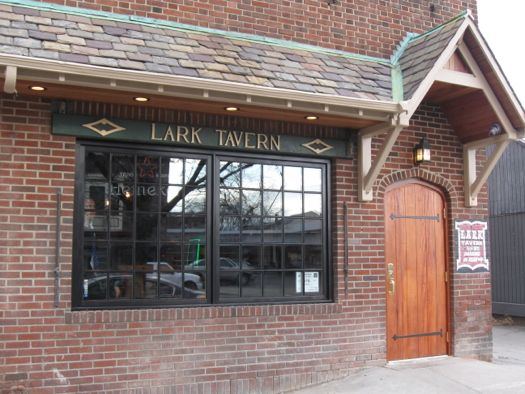 Eighteen months after fire closed the Lark Tavern, a new version of the popular bar/restaurant on Madison Avenue in Albany has opened.
When you walk in the door you'll recognize it. Sort of. You might get that sense of wait, I've been here before -- haven't I?
The new owners -- Ryan Hancox, his wife Mary Silverstein, and their partner Laura Bianchino -- have redesigned a bit. There's a brand new kitchen and a nook for a piano bar that used to be a storage closet. And the structure itself has pretty much been rebuilt on the inside. Overall the new Lark Tavern looks like a modernized version of its former self.
We stopped in to check it out and meet the new owners.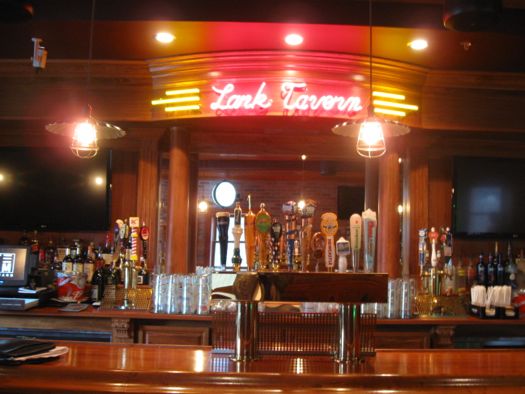 When Mary Silverstein was growing up, her grandparents owned a bar at 288 Lark Street. Ryan Hancox's parents were accountants for Florence Maugere, then owner of The Lark Tavern. "The Maugere's were like family. They were like my grandparents," says Ryan, who also owns Lou Bea's pizza on Delaware Ave.
Mary spent a lot of time with her grandparents. "Every Saturday my grandfather would take me to dance class and then we'd go over to 288 and do inventory."
Ryan spent many of his Saturday's at the Lark Tavern. "Every Saturday I'd go to breakfast with my dad and we'd come over to Lark Tavern and get the books."
"So we joke," says Mary, "that we were probably hanging out around the corner from each other and playing as kids."
They met on a blind date years later.
Ryan says he had an opportunity to buy the business from the Maugere family when he was in his early 20s. "I just wasn't ready for it then."
He bought Lou Bea's, and later went to Siena and became a financial consultant. Before the Lark Tavern fire he says he'd expressed an interest in buying the bar, but it wasn't for sale.
The building is still owned by Mike DiNapoli. After the fire DiNapoli and former Lark Tavern owner Tess Collins -- who has many fans in the community, and many would says she was the soul of the bar -- had a rather public battle over ownership of the bar, the building and the name "Lark Tavern." Collins has since moved to McGeary's in downtown Albany. [Tablehopping] [Tablehopping]
DiNapoli renovated the Lark Tavern with input from the new group.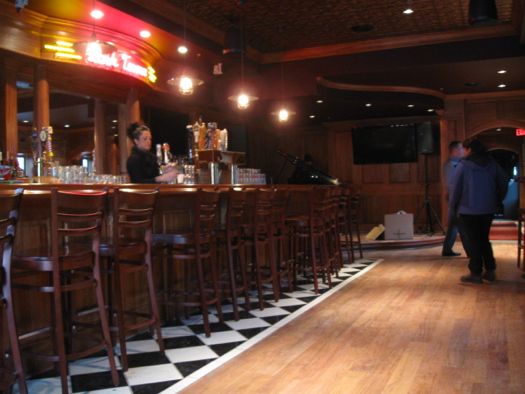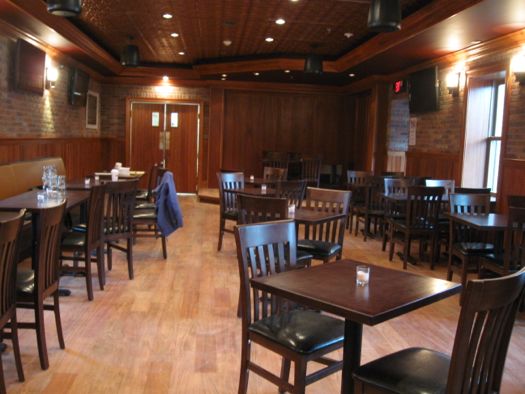 The renovation essentially consisted of building a new building inside the facade of the old building. "When we first came to a gentleman's agreement to move forward together," says Ryan, "I came over and was walking around in my suit and wing tips and the dirt floor and the brick walls were all that was left. The contractors basically said that if a beer truck had backed into the building, it might have collapsed. Some sections of the brick were so deteriorated we just concreted large swatch of the walls."
But Ryan, who is also on the city planning board, didn't want to see it knocked it down. "There's a lot of wonderful architecture in this city. It's not always possible to save every building but if you can do it, we believe in saving it."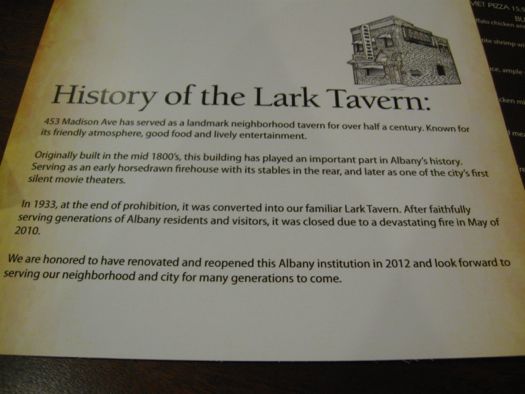 Ryan says he loves history. And he's passionate about Albany. "I've only lived on two streets in my life. And they're both in Albany. It's a great city, full of great characters." The house he grew up in, used to be a speakeasy. "When we bought the house in the 70s, you'd ring the doorbell and a light would flash on and off in the basement. Old guys used to come by and ring the bell and ask to come in and see the place again."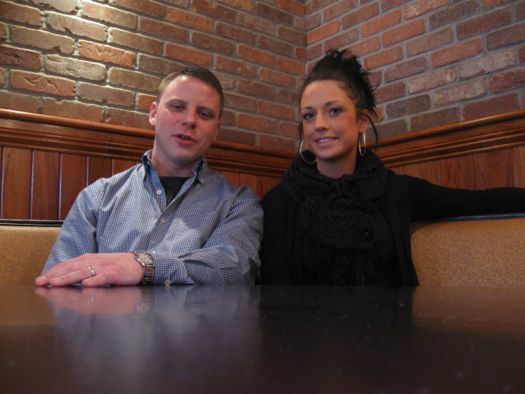 Ryan with business partner Laura Bianchino
Ryan and his partners wanted a speakeasy kind of feel to the new Lark Tavern. They're also going back to the tavern's tradition of live music. Laura says musicians have already been stopping by to talk about performing. They're also planning happy hour music, including a piano bar on Thursday and Friday.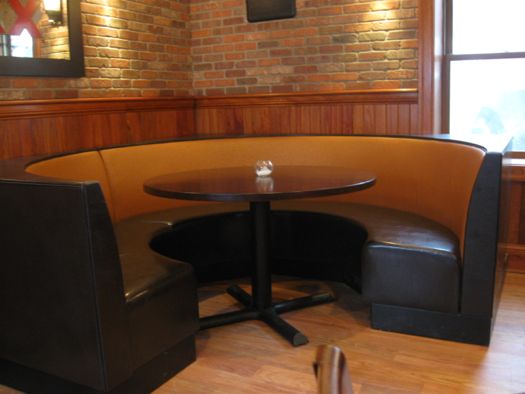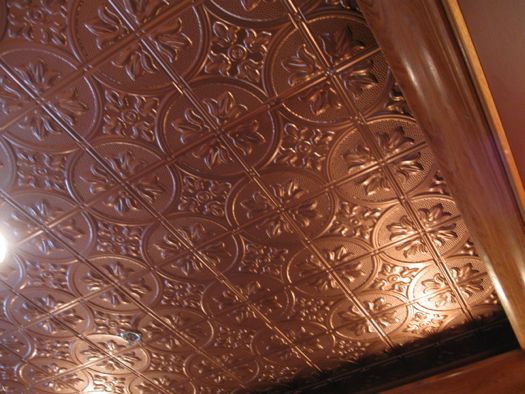 There are 11 flat screen TVs around the bar, but Ryan says he doesn't expect them to be on all the time. "We're looking into trying to get some local artists together and have some of their work on the screens."
They built a kitchen in the back of the building where the coolers used to be, and put on an addition for new coolers.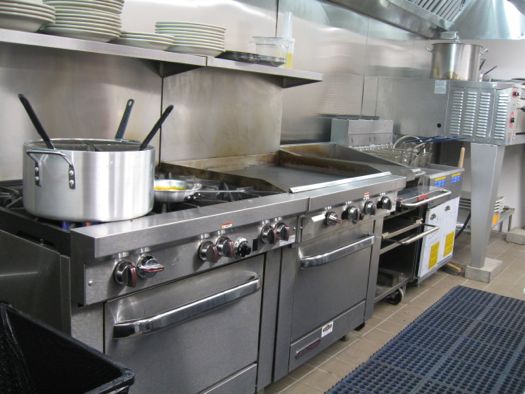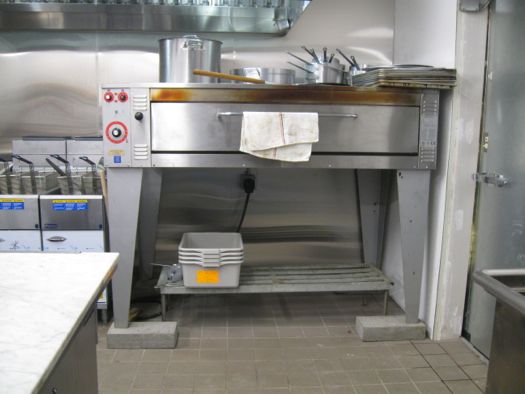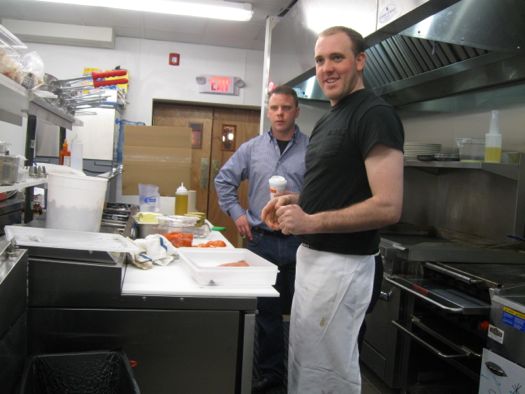 Dan McKay, the new chef, came from McGuire's. That's him above, in the kitchen with Ryan. They'll have standard pub fare --Lou Bea's pizza ($15.99 and $12.99), sandwiches and wraps (around the $10 mark) and salads (around $7-$12). They're also adding full dinner fare like fish and steaks.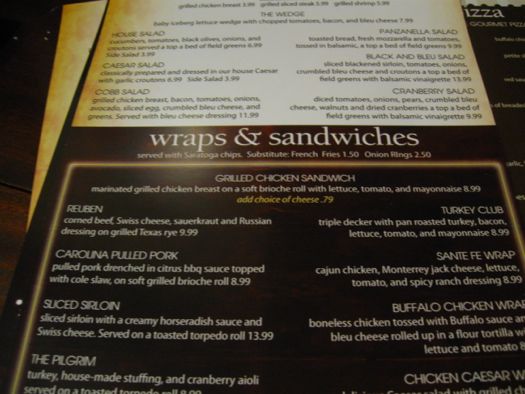 McKay wants to put a homemade, gourmet twist the food. "We're working toward making as much as we can right here. Even the pasta eventually will eventually be made in house."
Everything in the place, right down to the rest rooms -- with extra stalls and NYC subway tile on the walls -- is new in the Lark Tavern.
So the question is: can the Lark Tavern be the Lark Tavern without Tess?

"People obviously were passionate about the previous place," Ryan says, "and that's a wonderful testament to the great work Tess did here -- that people cared about her so much. And we're happy she's found a place and has that following."
"You know, you don't think you like a change," says Laura, "but when people see the investment that we've made in this place, they do like it."
"We've poured our heart into this place to make it beautiful and make it a place that you'd want to come," says Ryan. "It sounds corny, but we put our heart and soul into it. We think people will see that."
The Lark Tavern is opening Friday for its first lunch. The bar had a soft opening on New Year's (its liquor license took effect December 30), and is now open every night.
Earlier on AOA:
+ Soapbox: The Lark Tavern: where everybody knew your name
+ Fire at Lark Tavern
Find It
Lark Tavern
453 Madison Avenue
Albany, NY 12210
Hi there. Comments have been closed for this item. Still have something to say? Contact us.