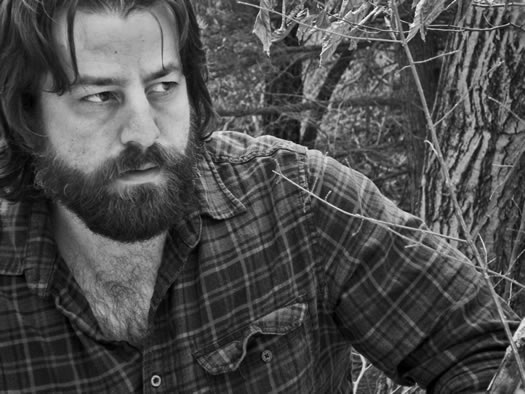 There are people who like to go to concerts. You may be one of these people.
There are also people who just like to know that there are concerts. You might be one of those people if you're not the other kind of person.
Either way, you will be interested to know that these concerts will be happening in the Capital Region. And during the next few months.
Here are those concerts...
This isn't a comprehensive list. If there's something not on here that you think should be mentioned -- please mention away. Some of these shows have already been mentioned. We didn't think you'd mind.
January 17: Kelly Clarkson at the TU Center
She loves Seven Nation Army just like everyone else.
January 21: Albany Symphony Orchestra at The Palace
A concert focused on American composers: Bernstein, Copland, Barber, and Michael Daugherty.
January 26: Stephane Wrembel at The Egg
A celebration of Django Reinhardt. Wrembel wrote and performed the soundtrack for Midnight in Paris.
January 27: Diego Garcia at The Linda
He's dreamy.
January 27: Thurston Moore at Helsinki Hudson
Sad that he and Kim Gordon split up. Love his story about meeting her: "Believe me, she was unbelievable when I first met her. She wore this sort of hip prison-stripe outfit and flip-up shades on her glasses. She had a ponytail, a little ponytail that was sort of center at the back of her head and I thought, 'That's the coolest f------ person I've ever met.'"
January 27: Charlie Albright at the Massry Center
Young star concert pianist with "jaw-dropping technique."
February 3: Sean Rowe at Helsinki Hudson
He's back. And kind of famous now.
February 3: Branford Marsalis at Proctors
Jazz master.
February 3: Helicopter Showdown at Valentine's
Dubstep. With: Party With Tina, Chipeery, DJ Party Horn.
February 10: Peter Frampton at The Palace
Performing Frampton Comes Alive in its entirety. Yep.
February 11: Rusko at Washington Ave Armory
You can't escape dubstep.
February 15: Tschaikowski St. Petersburg Symphony Orchestra at Troy Music Hall
A Russian orchestra playing Russian composers -- Tchaikovsky, Prokofiev, Rimsky-Korsakov (drama about whether the orchestra actually exists).
February 17: Dryer at Putnam Den
Power pop.
February 23: Jill Sobule at Helsinki Hudson
She kissed a girl a long time before Katy Perry did.
February 23: Paula Cole at the Massry Center
Show will include a Q&A. (Suggested question: How did you feel about your song becoming the Dawson's Creek theme?)
February 25: Mike Doughty at The Linda
He'll be reading from his memoir, The Book of Drugs, between songs (review). Also: audience Q&A.
February 29: Steve Aoki at Northern Lights
DJ/producer.
March 1: Teitur at The Linda
He's from the Faroe Islands, an export of which is apparently mopey guys with guitars.
March 2: Jane's Addiction at The Palace
They've overcome drug addiction, Lollapoolza, and Carmen Electra to make it this far.
March 3: moe. at The Palace
Don't forget the period.
March 6: The Magnetic Fields at Helsinki Hudson
Stephin Merritt, et al.
March 10: Todd Snider at the Egg
Americana/alt-country.
March 14: Celtic Woman at The Palace
Your grandma is unbelievably stoked about this show.
March 13: Elliott Brood at Valentine's
"Scuzz-country revival."
March 17: Sarah Jarosz at The Egg
Bluegrass singer/songwriter/instrumentalist.
March 19: Wynton Marsalis at Troy Music Hall
All that jazz, with the Lincoln Center Orchestra.
March 20: Dr. Dog at Northern Lights
Weird indie rock.
March 28: Guster at the Egg
Just by themselves.
April 3: John Zorn at EMPAC
Avant-garde sax.
April 4: Chick Corea at The Massry Center
Jazz "keyboard virtuoso."
April 19: Ani DiFranco at the Egg
Righteous babe.
Sean Rowe photo: Christina Venditti
Hi there. Comments have been closed for this item. Still have something to say? Contact us.