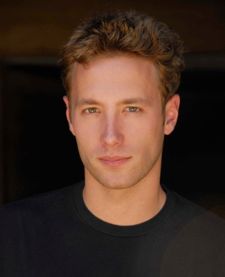 Here's a little more background on the film being shot at the TU Center next month. The Challenger, was written and directed by Kent Moran(that's his picture on the right), who says they signed Smallville's Justin Hartley for the film today. It will also star Moran and Ernie Sabella.
Moran says the film is an inspirational movie about a kid growing up in the South Bronx "He has to turn to boxing to win his life back. It's his journey of finding himself and getting confidence back and rekindling relationship with his family."
If you come to the TU Center for the February 4 fight, you'll have the opportunity to stay and be an extra in some of the crowd shots. That shoot will start around 10 pm and run through the night.
We spoke with Moran today and he says there will be a few other opportunities for locals to be a part of the film. They're looking to get a crowd to show up at the TU Center during the day on February 27, when they'll be filming scenes with some of the leads. That shoot may bleed over into the 28. He says it's a family film and they're looking for all types and all ages. Anyone who shows up will have a chance to take part.
The TU Center is the only Capital Region location being used in the film. The rest of the movie will be shot in The Bronx. Moran says he found the TU Center after a scout, but had heard the Albany was a supportive place to make films.
There are also a few small roles that remain un-cast and Moran says he may look to local actors to fill some of those.
A few years ago he wrote a film called Listen to Your Heart, which starred Cybil Shepard and Ernie Sabella. That film was distributed in limited theatrical release, then on-demand and then picked up by television. Moran describes The Challenger as "a low budget indie" and expects that it will be more of a festival film which will then make its way to theaters.