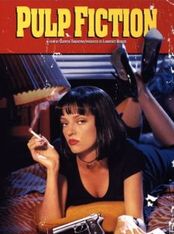 It's Monday, which means WEXT is running another My Exit show -- where the listeners get to pick their own playlists.
This week, a high school senior takes you on an eclectic tour from Surf Rider, to Zeppelin, to The Grouch and Eligh...
Who?
Steven Zimring. I'm a senior at Albany High School and I'm planning to major in communications in college.
How would you describe your taste in music?
I listen to all sorts of music, but classic rock and the blues hit closest to home for me. Some of my favorites are ZZ Top, Jimi Hendrix, Stevie Ray Vaughan and Albert King. With the exception of new pop and hip hop, though, I will listen to almost everything.
A few songs from Steven's My Exit show:
Peg by Steely Dan.
This is one of my favorite songs from my playlist. My father was the first one to really turn me on to Steely Dan a few years ago. I have yet to hear a song I don't like by them. It was difficult to pick just one to put on the list.
Rude Mood by Stevie Ray Vaughan
Stevie Ray Vaughan is one of my all time favorite guitarists. I could listen to him music for hours and never get tired. Rude Mood has inspired my own playing time and time again.
Over the Hills and Far Away by Led Zeppelin
Led Zeppelin is one of the greatest band of all time. A playlist without one of their songs is not much of a playlist at all.
Surf Rider by The Lively Ones
This is a great surf rock song, but the main reason I put it on my playlist is that I consider it a portal to one of my favorite movies, Pulp Fiction.
All In by The Grouch and Eligh
This song speaks to the diverse community I live in, and how it has impacted me.
You can hear Steven's My Exit show this morning at 10 on 97.7 or at exit977.org.
Here's how to schedule your own My Exit show on WEXT.