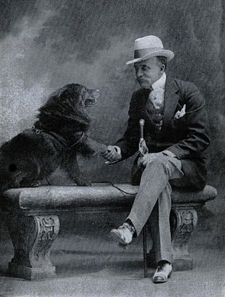 The next time you call someone "dude," you'll remember this.
Apparently one of the earliest uses of the word, back in 1883, did not describe a bro. The word was used as a put down for a man who paid too much attention to clothing and fashion. Yes, the opposite of the Dude.
It turns out that the "King of the Dudes" back then was a guy named Evander Berry Wall, a multi-millionaire who reportedly drank champagne instead of water, wore a walrus mustache, had 5,000 neckties -- and like many wealthy East Coasters of the day, spent a fair amount of time in Saratoga.
The dude was known for his fashion sense. It was a little over the top. His wardrobe included things like "loud checked suits and lavender spats."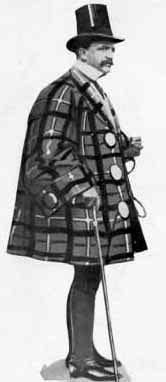 And his wardrobe was famously extensive -- when he traveled he reportedly carried "more trunks than a prima donna." Saratoga financier and gambler John "Bet a Million" Gates, once bet Wall that he could not wear 40 changes of clothes between breakfast and dinner. Gates lost. [NYT]
Also in his wardrobe: a "dinner jacket" -- without tails (how unsophisticated). One of the first such jackets in the country, he'd gotten it from famous Saville Row tailor Henry Pool. At the time, dinner jackets were being worn in England for quiet dinners at home. On one of his visits to Saratoga, Wall wore the coat to the ballroom of the Grand Union Hotel -- the swankiest of the swanky Saratoga hotels -- and was thrown out for being under-dressed. He had to change into a tailcoat to be re-admitted. [NY Sun]
Not long after that, the dinner jacked was introduced to the upper crust resort development of Tuxedo Park, New York (there's some dispute over exactly how and by whom -- it involves either the Prince of Wales, a coffee magnate and his beatiful wife; or a rebel son of the Lorillard tobacco empire). And because of its introduction there, the type of dinner jacket -- which got Wall bounced in Saratoga -- became known as a "tuxedo." [Black Tie Guide]
photos via Wikipedia
Hi there. Comments have been closed for this item. Still have something to say? Contact us.