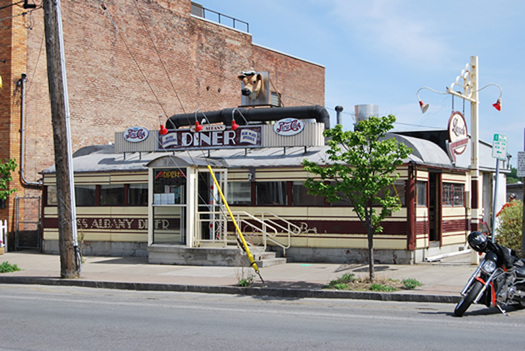 Matt Baumgartner posted today that he and business partners Jimmy and Demetra Vann have bought the Miss Albany Diner building. The name "Miss Albany Diner" and its recipes are not part of the deal: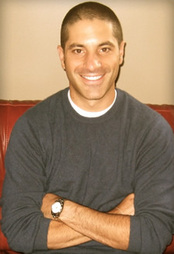 Mrs. [Jane] Brown and her son Bill, are legally keeping the name "Miss Albany Diner" as well as their recipes, and they maintain the right to open another diner in another location, as well as having the right to sell the name Miss Albany Diner and it's recipes to an interested party at another location. As new owners of the property, we legally can not continue to operate the space as Miss Albany Diner or use their menu items. I'm only noting that because it is important to us that it is clear that we are not "closing down Miss Albany Diner". They sold us the property, and we are not legally allowed to re-open Miss Albany Diner in that space.
On a personal note, I would like to thank Jane and Bill Brown, for giving us the opportunity to care for a building that is considered by many to be one of the most iconic buildings in the capital region. I know the Browns hold the diner very dear to their hearts, and I promise we will respect the history, the memory, and the integrity of Miss Albany Diner.
Baumgartner told Steve Barnes they don't have immediate plans to re-open the place as a diner. [Table Hopping]
The diner had been for sale since 2009. Cliff Brown, who owned the diner with his wife Jane, passed away in 2010. [TU] [TU]
The diner was built in 1941 and is on the National Register of Historic Places. It's had at least three names prior to being called the Miss Albany. [National Register] [Wikipedia]
Of course, Baumgartner and his partners own Wolff's, which is just next door to MAD.
photo: UpstateNYer via Wikipedia
Baumgartner photo via Matt Baumgartner
Hi there. Comments have been closed for this item. Still have something to say? Contact us.