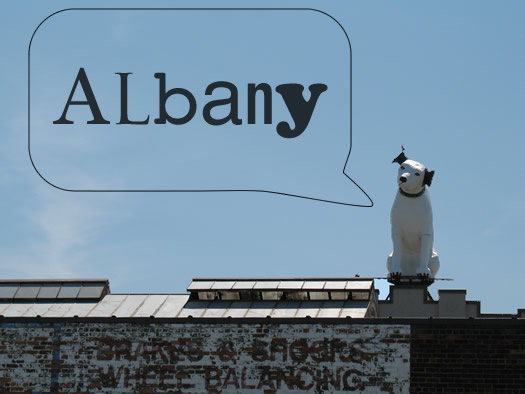 This caught our eye this week: there's an effort in Chattanooga, Tennessee to develop a signature typeface for the city. The effort is organize enough that it's produced a video explaining how the typeface could help the city market itself, and there's a Kickstarter project aiming to fund it.
This got us thinking about what an Albany typeface might look like. It'd be an interesting challenge -- finding a way to acknowledge the city's long history, but also working in the fact that city's most prominent architecture (the ESP) is more modern.
Or maybe even more fun: a collection of Capital Region typefaces -- for Albany, Troy, Saratoga, and Schenectady -- that could be used on signage and other related materials. It'd help reinforce the idea that each of those places is different, with their own unique feel.
[via TMN]
Hi there. Comments have been closed for this item. Still have something to say? Contact us.