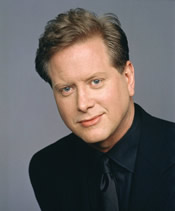 Comedian Darrell Hammond will be at the Palace April 27 for "an evening of comedy" (we're assuming that means he'll be doing standup). Tickets go on sale this Friday (February 17). They start at $29.50.
As you well know, Hammond was on Saturday Night Live forever. His impression of Bill Clinton is better than Bill Clinton's Bill Clinton. Hammond left the show in 2011. He's been promoting a memoir about his career, as well as his abusive childhood, mental illness, and drug problems.
Also coming to the Palace: One Night of Queen, a Queen tribute show, on April 1.
photo via Palace press release