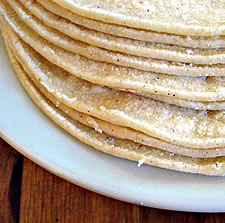 Aaron (@WashUffize) asks via Twitter:
Recommendations on where near Albany to get good tortillas, preferably corn and/or "home made"?
The unfortunate fact is that most of us are accustomed to not-fresh -- or just plain bad -- tortillas. The good ones are worth seeking out.
So, got a suggestion for Aaron? Please share!
Update: Aaron says he had success at Mexican Market on Central Ave in Albany.
photo: Flickr user cbertel
Hi there. Comments have been closed for this item. Still have something to say? Contact us.