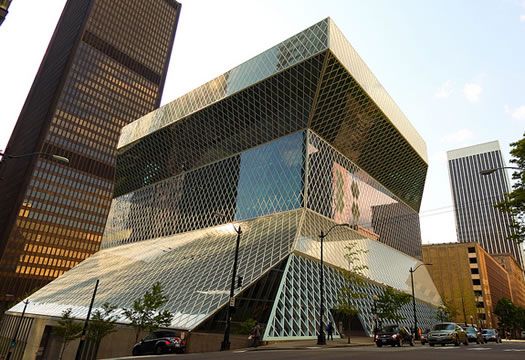 This is crazy: Rem Koolhaas has agreed to design a building in Hudson, New York.
New York Magazine reports the superstar architect has signed a deal with performance artist Marina Abramović to design the Center for the Preservation of Performance Art, which would house performance art pieces that go on for hours -- or days:
At the future museum devoted to marathon pieces, viewers will watch in specially constructed chairs complete with wheels, tables to dine upon, and lamps. If they fall asleep, "the attendant will roll you to the sleeping area" of the theater, she said, but sleepers will still be considered part of the performance. "When you wake up, raise your hand and you'll be wheeled back," she promised.
NY Mag reports Abramović has to raise $8 million for the project -- and she's pushing for related development in the city, including a hotel for arts tourists.
Abramović got attention most recently for The Artist is Present, a 2010 performance at the Museum of Modern Art in which she sat motionless and visitors were invited to sit facing her.
Koolhaas is one of the world's most famous architects. Among his notable buildings: the Seattle Central Library. His designs are striking and odd. NYT architecture critic Nicolai Ouroussoff wrote last year that Koolhaas' crazy CCTV building in Beijing "may be the greatest work of architecture built in this century." In 2008 Time named him one of the 100 most influential people in the world.
If the project comes together, it would be a huge step in the ongoing transformation of Hudson. The city's Warren Street already feels like part of New York City on weekends. And it's becoming home to some ambitious and creative projects, from the Basilica Hudson arts venue to Cafe le Perche, which is trying to produce a baguette as good as what might get in France.
(Be sure to read Sam Pratt for more context.)
[via @missstafford]
photo: Flickr user andrewasmith

Hi there. Comments have been closed for this item. Still have something to say? Contact us.