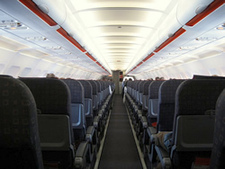 With what sounds like quite a trip ahead of her, Wendy emails:
We are planning a family vacation later this year that will include one-way plane trips and one-way car rentals. I've started poking around on the various travel planning sites, but I'm wonder if the brilliant and resourceful readers of AOA have suggestions for either a good travel agent, or for a site that has worked especially well for them. (The trip is Albany-San Diego-Phoenix-Albany).
Having planned a trip like that a few times, lining up everything up -- and checking prices against each other -- can take a while. We're curious if a travel agent could score Wendy a deal and save her some work.
So, got a suggestion for Wendy? Please share!

photo: Flickr user irishflyguy
Hi there. Comments have been closed for this item. Still have something to say? Contact us.