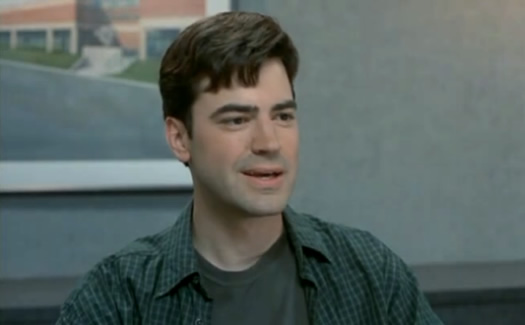 Here are a few things to keep in mind, look forward to, or keep busy with this week, from the weather (March-like), to leaping, to John Sayles, to Office Space, to cooking classes, to Go, Dog. Go!, to Godzilla, to a lot of music...
Weather
Here's the paraphrased forecast:
Monday: Some sun. Maybe some rain. Highs in the upper 40s.
Tuesday: Sunny and 40.
Wednesday: Probably some snow and rain. Highs in the mid 30s.
Thursday: Cloudy. Chance of rain and snow. Highs in the mid 30s.
Friday: Some sun, highs near 40.
Weekend: Maybe some snow and rain. Warmer. Highs in the 40s.
Actually kind of March-like.
Leap day
It's a leap year, so there's a February 29 this year -- and it's Wednesday. Why the need for the extra day? Because the calendar year (365 days) is about six hours shorter than a solar year. So every four years we add a day to the calendar to make up for it. (It's actually more complicated than that -- for example, 2100 will not be a leap year. Such is the universe.)
John Sayles
Much-admired writer and director John Sayles will be at UAlbany Monday as part of the NYS Writers Institute visiting writers series. His latest work is A Moment in the Sun, a novel about America at the beginning of the 20th century (review). And if you didn't know: Sayles is from Schenectady. 8 pm uptown campus recital hall - free
Red Swingline
The Palace's movie series is showing Office Space Monday evening. As part of the screening, there will also be chances to win a red Swingline or an office equipment beatdown. 7 pm - $5
Jersey Boys
The touring company of the Broadway show Jersey Boys starts a two-and-a-half week run at Proctors on Tuesday. It's jukebox musical about Frankie Valli and the Four Seasons. various show times - tickets start at $20
Cooking classes
A few potentially interesting/fun cooking classes this week:
Monday: Larry's Southwest at Different Drummer's
A class on classic Mexican sauces, taught by Larry Sombke. He's been jarring his sauces to be sold in the supermarkets. We've had the chipotle sauce it -- was good. 6 pm - $65
Wednesday: Korean BBQ at Different Drummer's
677 Prime chef Jaime Ortiz on how to make various Korean-style barbecued meats, and kimchi. 6 pm - $69 (it looks like just a few spots remain)
Arts and Sciences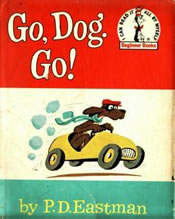 A close reading of Go, Dog. Go!
Shakespeare scholar Stephen Booth will give a talk at Union Monday evening about the classic children's book Go, Dog. Go! by P.D. Eastman -- specifically, we're guessing, about the words used by Eastman and how those choices could be compared to Shakespeare. For what it's worth, a former student says the Go, Dog. Go! lecture was the highlight of a class taught by Booth. (Also: this is not from The Onion.) 5:15 pm at the Nott - free
Shalom Auslander
Novelist/humorist/This American Life contributor Shalom Auslander will be at UAlbany Thursday as part of the NYS Writers Institute visiting writers series. He has a new novel, Hope: A Tragedy, in which a man living in the Catskills finds a woman claiming to be Anne Frank hiding in his attic (review). 8 pm uptown campus, science library - free
Gaga Feminism
University of Southern California professor Judith Halberstam will be at Skidmore Thursday for a talk titled "Gaga Feminism: Sex, Gender, and the End of Normal." From the blurbage: "Halberstam is a professor of English, gender studies, and American studies and ethnicity at USC who researches and writes on popular culture, subcultures, and queer theory." 5:30 pm Gannett Auditorium - free
Re: Walden
Saturday at EMPAC: a work by Jean-François Peyret "using voice and movement, the performer influences, triggers, and interacts with the complex web of sonic and visual elements at play to create a multi-layered interpretation of Thoreau's revolutionary musings of Walden Pond." 8 pm - $18
adventures in motion
The onedotzero_adventures in motion series at EMPAC has two screenings lined up Thursday: wow + flutter 11 ("forecasting the future of moving image") and wavelength 11 ("radical new takes in music video"). 7 and 8:30 pm - $6 each
Godzilla
The It Came from Schenectady series at Proctors is showing two Godzilla movies Friday night: Godzilla Vs. Mechagodzilla and Godzilla vs. Destroyah. 7 pm - $9 / $6 students
WCDB music festival
The UAlbany student radio station is celebrating its 34th anniversary with a two-day concert at Valentine's, Friday and Saturday, featuring locals (such as Sgt. Dunbar) and national acts (such as Titus Andronicus). Tickets are $25 for a two-day pass -- $10 for Friday only ($12 day of), $17 for Saturday only ($18 day of).
Music
Monday: RANGDA at Valentine's
Psychedelic guitar jam -- "the kind of group that clued-in music snobs can only dream of forming." 7:30 pm - $10
Wednesday: Steve Aoki at Northern Lights
DJ/producer/remixer/music label head/designer/son of the guy who founded Benihana. 9 pm - $25 ahead / $30 day of
Wednesday: Langhorne Slim at Valentine's
Alt country. With: Babe City (Meagan Duffy, Olivia Quillio, MaryLeigh Roohan, Caroline Corrigan) 8 pm - $10
Thursday Teitur at The Linda
He's from the Faroe Islands, an export of which is apparently mopey guys with guitars. 8 pm - $17
Thursday: Dash Rip Rock at Valentine's
Southern rock from New Orleans. 8 pm - $10
Friday: Jane's Addiction at The Palace
They've overcome drug addiction, Lollapoolza, and Carmen Electra to make it this far. 8:30 pm - $29.50 and up
Friday: Great Elk at Red Square
Indie folk. 8 pm -
Saturday: moe. at The Palace
Don't forget the period. 8 pm - $30 ahead / $35 day of
Sunday: Albany Symphony Orchestra "Super Orchestra Man" at The Palace
"Join the greatest Superhero Orchestra and its Superheroic Conductor to find the perfect Superhero music for you." Also: an "instrument petting zoo." 3 pm - $12 adults / $6 kids
These are a just a few things for this week. Know of something people should be looking forward to this week? Please share!
screengrab from Office Space
Go, Dog. Go! cover via Wikipedia
Say Something!
We'd really like you to take part in the conversation here at All Over Albany. But we do have a few rules here. Don't worry, they're easy. The first: be kind. The second: treat everyone else with the same respect you'd like to see in return. Cool? Great, post away. Comments are moderated so it might take a little while for your comment to show up. Thanks for being patient.