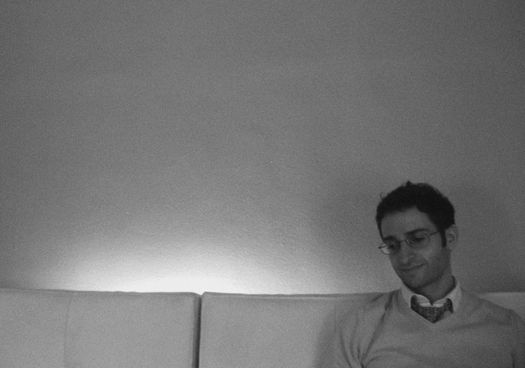 It's Monday, which means WEXT is running another My Exit show -- where the listeners get to pick their own playlists.
Here's this week's person...
Who?
Gregory Koutrouby, from the Lower Hudson Valley. Editor of science manuscripts, author of a documentary about artists entitled A Thousand Stories.
How would you describe your taste in music?
World, folk, bossa. A rambler who occasionally returns to his home of jazz.
A few songs from Gregory's My Exit show:
In this installment of My Exit we'll go around the world to hear songs from some of the artists I've featured in A Thousand Stories, and other songs that are simply some of my favorites.
"Fall On My Knees" by Sam Amidon
"I prayed to the lord that I'd never been born, or died when I was young. I never would have kissed your red ruby lips, or heard your lying tongue." No one chooses old folk lyrics like Sam Amidon. And the way he re-interprets the melodies is even better.
"Uncover My Eyes" by Piers Faccini
Have you ever discovered a musician early on in their career, becoming proud as you watch them grow more and more successful as the years go on? Piers Faccini is one of those musicians for me. "Uncover my Eyes" is from his very first full-length CD, Tearing Sky. Two CDs and a few tours around the world later, and he's only gotten better.
"La Verdad" by Juana Molina
Before most musicians even knew what the RC-20 loop station was, Juana Molina already had one. And they were best friends.
"Mado" by Franco et le TP OK Jazz
If you catch any of the music in this episode of My Exit, let it be this song from the legendary Congolese guitarist and singer Franco.
You can hear Gregory's My Exit show tonight at 8 on 97.7 or at exit977.org.
Here's how to schedule your own My Exit show on WEXT.
Hi there. Comments have been closed for this item. Still have something to say? Contact us.