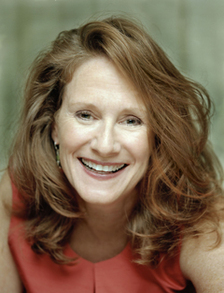 Local writer Marion Roach was on the public radio program Studio 360 this past Friday talking about how reading William Kennedy's Legs helped bring her to Albany:
Roach was enthralled, then shocked to discover that Kennedy lived and worked in Albany, a city she only knew from grumbling Times reporters. "No one ever who worked covering the legislature wanted to spend an extra second in Albany," she remembers. "It was one of those places that people talked about as being completely moribund."
Kennedy's achievement, far from the centers of literary glamor, planted a seed for Roach. "I think that we are so sure that most serious artists live in New York, Paris, London," she says, "that I needed to be told, that art is here, art is everywhere. Write from where you are, or go where you want to write." When Roach was assigned her first big article [in 1983], she went to upstate New York to do the work. She stayed, and lives today near Albany.
The audio segment is embedded after the jump. In it she mentions the guy "she kind of met halfway" and married. As you probably know, he's Rex Smith, the editor of the Times Union.
Marion Roach teaches a series of very popular classes on writing at the Arts Center of the Capital Region. One of them starts this Wednesday.
Here's the segment:
By the way: Legs is about notorious bootlegger/gangster Jack "Legs" Diamond. He spent his last night, in 1931, at the Rain-Bo Room club at the Kenmore Hotel on Pearl Street celebrating his acquittal at a trial in Troy. He was murdered later that night in a boarding house on Dove Street.
photo: Erica Berger
As it happens, the Arts Center does advertise on AOA.
Hi there. Comments have been closed for this item. Still have something to say? Contact us.