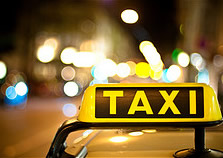 A Loyal Reader emails:
I need to have a medical procedure done and can't drive myself so I want to take a cab. Every single cab company in Albany has terrible reviews. Any idea which one will show up on time? I'm going from downtown Albany to Latham.
We hope there's an answer for LR -- but we have to admit we've never heard a "I had a great cab experience" story in the Capital Region. Usually, it's just the opposite.
Got a suggestion? Please share!
photo: Flickr user Ben Fredericson (xjrlokix)
Hi there. Comments have been closed for this item. Still have something to say? Contact us.