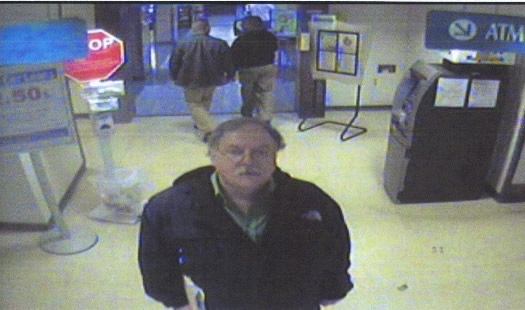 Reaction of the middle-of-the-night dealmaking at the Capitol on redistricting, public employee pensions, the DNA database, and casinos:
+ Andrew Cuomo said he failed on reforming redistricting in the current cycle, but won on other issues. + Mike Bloomberg called the pension reform package (Tier VI) "a huge victory for the taxpayers of New York."
+ State comptroller Tom DiNapoli said Tier VI is "no quick fix."
+ CSEA president Danny Donohue: "Tier 6 shoved down the throat of state legislators fixated on their own self-preservation, will be devastating to 99 percent of New Yorkers."
+ The League of Women Voters' Barbara Bartoletti on the late night legislative action: "The day goes on and at night like the pole dancers, legislators begin to do their work."
[TU] [NYT] [TU CapCon] [State of Politics] [CSEA] [WTEN]
The deal includes the first step toward opening full casino gambling at seven sites around the state -- though the specific sites haven't been identified. Saratoga Casino officials say they're "confident" their facility will be one of the sites -- and they're already pitching area businesses on the new crowd a full casino could bring to the region. Says Saratoga County Chamber of Commerce president Todd Shimkus of the potential: "This is something that could have a significant positive impact on Saratoga and it could have a significantly negative impact on Saratoga, depending on how all the details shake out." [Saratogian] [Fox23] [Post-Star] [Daily Gazette] [YNN]
An HIV-infected Waterford man was found guilty of trying to infect his former girlfriend out of revenge by raping her. Saratoga County DA James Murphy says his office will push for the maximum sentence -- 32 years in prison. He called the man's actions "diabolical." [Daily Gazette] [Saratogian] [TU]
Dhoruba Shuaib, the 19-year-old convicted of being involved with the fatal stabbing of Tyler Rhodes in Albany's Hoffman Park, has been sentenced to 21 years in prison. Shuaib apologized to Rhodes' mother at the sentencing. Stacey Rhodes is speaking at local schools as part of an effort to turn her son's death into a lesson for other kids about bullying and violence. [YNN] [TU] [TU]
Albany police have released a security camera image of a "person of interest" in the Albany Med cafeteria mercury case. They say they don't think the man is a hospital employee. [APD press release, below]
Guilderland police say the Frank Adams jewelry store at Stuyvesant Plaza was robbed last night. Police say the suspects were armed and tied up two of the store's employees. They say a third employee was in the bathroom at the time, hiding there and calling 911. Police canvassed nearby neighborhoods and a State Police helicopter searched overhead. The suspects weren't found, though a car matching the description of one of the getaway cars turned up in Schenectady. [YNN] [TU] [WTEN] [Fox23] [Daily Gazette]
Albany police say they've arrested a second person for the gang assault that left a man unconscious in the middle of an Arbor Hill street with a fractured skull. [TU]
RPI says a motion-activated camera was found in the women's changing area of the campus swimming pool. The school says an employee suspected in the case has already been fired. Troy police say the camera did capture video of women while they were changing. The suspected man told WTEN he's meeting with police today and is innocent. [Troy Record] [Fox23] [WNYT] [WTEN]
Despite the fact that a stray bullet almost hit a Glenville family while they played in their yard, police can't pursue the incident because the shot was fired more than 500 feet from the home. [WNYT]
The state Education Department is adding "test security unit" to look for cheating on standardized tests. [TU]
A group of local small farmers are pushing Kirsten Gillibrand, a member of the Senate agriculture committee, to not let their interests get lost in the renewal of the federal farm bill. [TU]
A proposal to tear down the former St. Patrick's church in Watervliet so a retail plaza can be built has upset a group of nearby residents. The church closed last fall after more than a hundred years. Said a nearby business owner: "[The project's] definitely going to enhance my business. But it's sad that [the church has] gotta go." [YNN] [TU] [Fox23] [WNYT]
A member of the Schenenectady city council is blaming city departments' reluctance to sell surplus vehicles on out-of-city employees who use the cars for commuting. [Daily Gazette]
The city of Schenectady is considering a law change that would make it easier to crack down on signs illegally tacked to utility poles. [Daily Gazette]
Siena is building a new academic building, and will move administrative offices into the State Police Troop G building across Route 9. [Troy Record]
The #1 seed Syracuse men's basketball team narrowly escaped the first round (and great embarrassment) by beating #16 seed UNC-Asheville 72-65 in the NCAA tournament. (The game also featured remarkably terrible officiating, even by college basketball standards.) The Orange play Kansas State in the second round on Saturday. [Syracuse Post-Standard] [ESPN]
____
APD: Albany Med surveillance image
The Albany Police Department is looking to speak with this person in reference to the recent Mercury exposure in the cafeteria at the Albany Medical Center. He is consider a person of interest at this time.
The surviellance photo was taken inside Albany Medical Center. The individual in this photo doesn't not appear to be an employee at the hospital.
If anyone has information on the identity of this person they are asked to call the Criminal Investigations Unit at 462-8039.
Say Something!
We'd really like you to take part in the conversation here at All Over Albany. But we do have a few rules here. Don't worry, they're easy. The first: be kind. The second: treat everyone else with the same respect you'd like to see in return. Cool? Great, post away. Comments are moderated so it might take a little while for your comment to show up. Thanks for being patient.