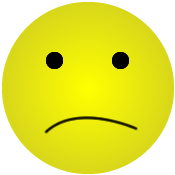 The Albany-Schenectady-Troy metro area ranked #101 nationally in the annual Gallup-Healthways "Well-Being Index." That's down a few slots from last year(#93), though the region's score didn't change.
The report surveys people across the country, asking them questions in six categories: life evaluation (current and the in the future), emotional health (happiness, sadness, worry), physical health, healthy behavior, work environment, and basic access to things like healthcare and healthy food.
The Albany metro's lowest rank was in the emotional health category -- #151. Its highest rank came in the basic access category -- #31. (So, maybe we're upset that even with access to the things we need, we still feel unfulfilled. It's complicated.)
A little more than 53 percent of respondents in this area think it's becoming a better to place to live.
Other places in New York
Here are the ranks for the state's other metropolitan areas: Rochester (#29) Buffalo (#106), Poughkeepsie (#108), NYC (#124), Syracuse (#129), Binghamton (#180), Utica-Rome (#183).
And people in many of those metros don't think things are getting better soon. Buffalo, Utica, Syracuse, and Binghamton all ranked near the bottom of the "optimism" rankings. In fact, Binghamton was the least optimistic metro in the entire survey -- only about 28 percent of people there said they thought their area is getting better as a place to live.
The report for New York State is embedded after the jump.
Gallup Well Being New York 2011 State Report
[via The Rochesterian]
Hi there. Comments have been closed for this item. Still have something to say? Contact us.