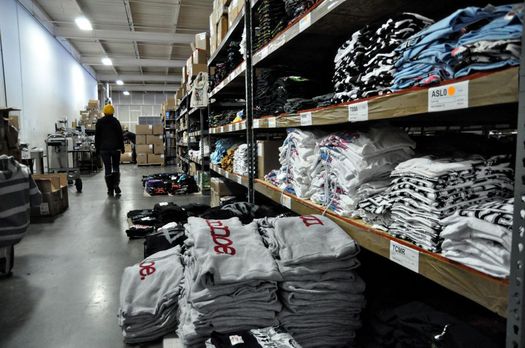 By Siobhan Connally
It's quiet inside the Fuller Road t-shirt factory, but the place is busy. Machines
are carouseling black, long-sleeved sweatshirts as workers oversee the printing and folding and stacking. Thirteen thousand shirts were printed and shipped before the first week of March had ended.
MerchNow makes shirts that bands sell to support themselves on tour. Owners Kate and Steve Reddy employ 95 people, offering a lunch program supplied from local farms and health insurance completely paid for by the company. Their mission is to create a business that sustains people and not just the bottom line.
Merch Now, and its sister enterprises Equal Vision Records and Mantralogy were born out of the punk rock scene and Bhakti yogic practice.
Yes, punk rock and yoga.
Devotees of Krishna, the Reddys were also part of the NYC hard core punk scene in the early 90s.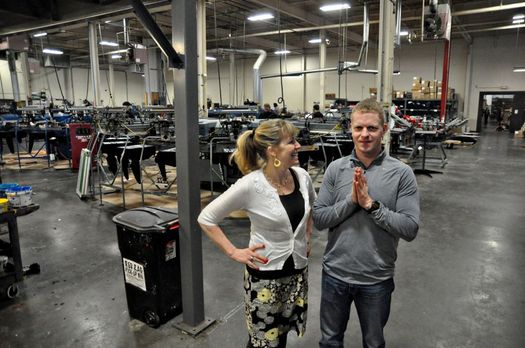 "It's hard for people to imagine punk as being spiritual, but it really was. There was a punk scene that had a real spiritual side. It included yoga teachers and vegetarianism and bands like Shelter. They were putting out their own records -- maybe 1,000 copies at a time -- because big labels just weren't interested."
In 1991 Reddy and her husband bought Equal Vision Records from Shelter founder Ray Cappo, and expanded its focus to include a wider range of artists as well as products to support tours and events.
"He basically gave us our first record and an old fashioned Apple computer. We added whatever spiritual bands there were."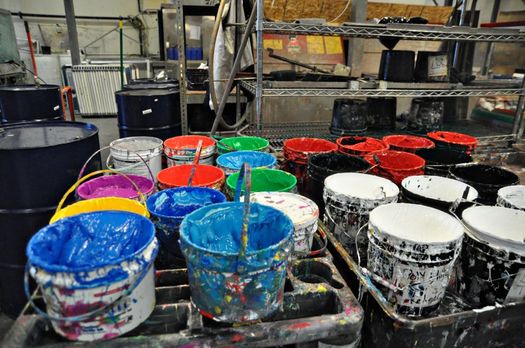 The t-shirt business -- MerchNow -- was born in a New York City loft the couple shared with other devotees. "One of our roommates left and he owed us some money for rent so he gave us an old silk-screen press. We used it to make merchandise for the artists to sell on tour. It took us all over America, Europe, Japan. Every city had a fanzine that would announce us and we'd sell to get to the next show."
Back then Reddy says that yoga and spiritual life were intertwined in what they did, and as their success mounted, the disconnect slowly began.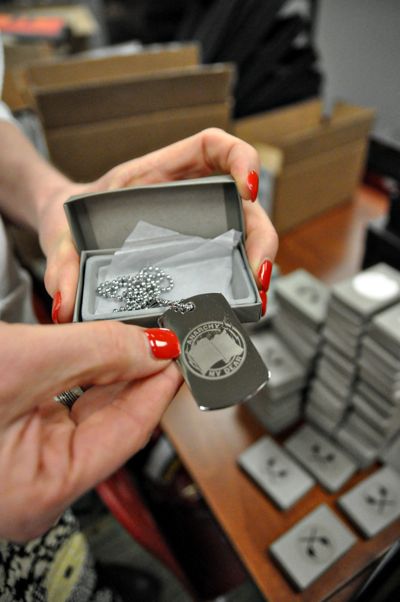 They started getting more demos from metal bands and other punk acts beside Krishna ones, and the company grew record by record, tour by tour, to include hundreds of bands.
"At some point it became all about fashion and tattoos," says Reddy, without a hint of judgement.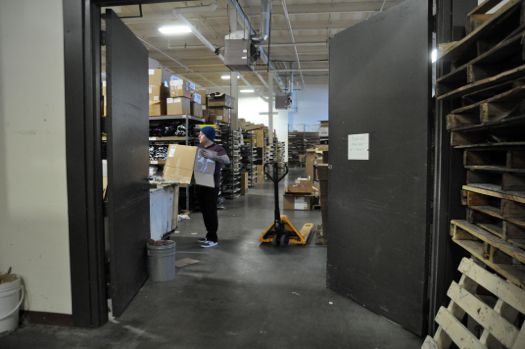 The Reddys know what it takes for their customers to stay on the road.
"When we started, credit was big," says Steve Reddy, noting that bands with little money would come to him for merchandise they'd pay for later out of sales. "A lot of companies wanted money up front. I'd let them slide. I knew what it was like to be on tour. You make your money in merchandise. That's how you keep going."
And as bands succeeded, so did MerchNow.
When the internet started to take off, the Reddys saw an opportunity to keep the presses spinning even during the seasonal slumps. "We didn't want to lay off workers after the summer tours so we approached our bigger bands and offered to do online stores. Customers would order direct to us and we would print, mail and pay the bands royalties. That kept us going, too."
Eventually, though, the spirit that help them start the business felt missing.
Their mission to create a business that sustains people and not just the bottom line was intact, but the music had changed.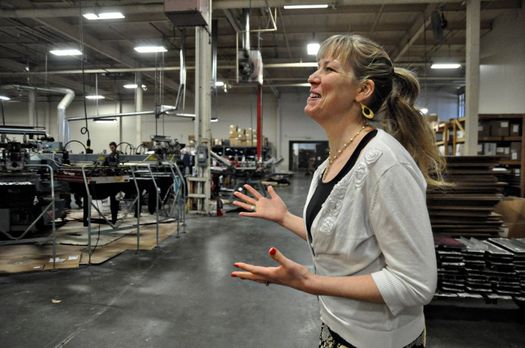 "We practice Bhakti yoga. The main practice is singing and dancing. The force behind this idea is that you can experience the divine through sound vibration. Everything we do is divine by that principal," said Kate Reddy. Out of her Stuyvesant home, she's been teaching yoga and hosting retreats that incorporated music and meditation.
About four years ago she started to put the business model that had worked for the punk scene together with the yoga world.
They teamed up with long-time friends and Krishna devotees Gaura Vani and Rasa Acharya and started Mantralogy. A sister business of MerchNow, Mantralogy supports yogic musicians in much the same way MerchNow supports rockers. The first thing they did was approach yogic superstars Krishna Das and Jay Uttai to see if they could support their tours with merchandise.
Mantralogy, which devised its own line of organic cotton clothes with depictions based on Hindu gods and goddesses as well as yogic themes of non-violence and simple living, also started to host events.
"In 2008 we hosted 'Chant for Change,' in DC on the night of the presidential inauguration. We really had no idea how it would go, but it sold out."
And in the four years since it began, Mantralogy is flourishing. It has produced eight records and is working on producing a documentary that follows the women of Bahkti and their relationship to yoga.
"Part of our success is that we've kept everything really people based. ... People have told us many times that we should stop paying 100 percent of the healthcare but if we did that we'd just be a factory," says Kate Reddy. "We're more than that. We've all changed in the 20 years ... we've had kids, raised families ... but we still have eight of our original employees and we've had an incredible journey."
Siobhan Connally shares her writing and photography at Ittybits & Pieces.
Hi there. Comments have been closed for this item. Still have something to say? Contact us.