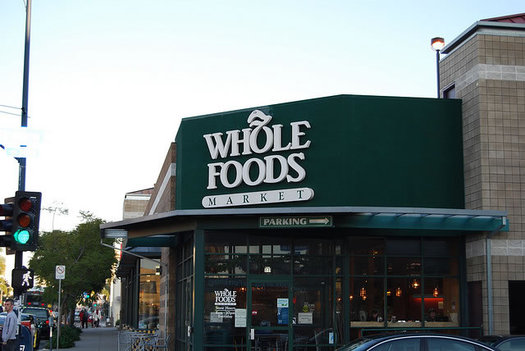 By Christine Hmiel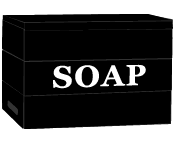 I'm happy that Whole Foods is expanding into our area.
I'll lamely admit that the so-called "grocery store wars" are exciting to me. I shop at Honest Weight Food Co-Op, farmers' markets, and belong to both a CSA and a CSB, but like many of you, I still buy a chunk of my weekly groceries from grocery stores. Having more options for buying affordable, healthy foods along with products for specialty and food-allergic diets is good for everyone.
Competition is good. Investment in our region is good.
The Colonie Center location for Whole Foods? Not good.
Not good at all.
Fine, there may be some perks of the mall location. It is a high traffic spot and accessible by both car and bus. You could almost consider it a good location for foot traffic, except that most of the "pedestrians" drove twenty minutes to get there. The new store will be built within an existing footprint and will presumably rely on the existing parking lot space rather than call for further sprawling construction. Some people consider Wolf Road a central destination and would happily add on a quick grocery store trip while running their Saturday errands. I'm not one of those people. (Much like IKEA, Wolf Road is one of those places where relationships go to die.)
From a revitalization standpoint, the downsides of the mall location are greater than any perks. Colonie Center and Wolf Road don't need the economic boost that a Whole Foods will bring. There are entire articles written about the "Whole Foods effect." The phenomenon goes something like this: A Whole Foods moves into a "transitioning" neighborhood, attracts additional private investment, spurs increased home ownership, and provides the spark for community-wide revitalization. Sounds great for a distressed, aging shopping center with high vacancy rates like Colonie Center, right?
Wait. Colonie Center is already a booming commercial mall boasting all of the congestion and traffic that comes with that success. To borrow Matt Baumgartner's suggestions back when Trader Joe's announced its Wolf Road plans, why couldn't Whole Foods move into North Albany or Menands? Both are easily accessible from 787, would allow for ample parking and would offer opportunities for residential growth. If you build a Whole Foods (or Trader Joe's for that matter), people will go there, regardless of where it is. Just look at the frenzy ShopRite's recent opening caused. People will drive out of their way to line up at the doors and push shopping carts into each other's heels. If Whole Foods was determined to move into a mall, why not Latham Circle Mall? Or Rotterdam Square Mall? As an anchor, Whole Foods would signal to other potential investors that these locations are safe bets and would attract a customer base for existing local businesses.
Yes, there would be other issues to address if Whole Foods had decided to open in a distressed area, not the least of which would be the threat of gentrification once property values soar. But look around. There is plenty of vacant and abandoned property for potentials investors to claim without displacing anyone.
If I had my way, businesses and retail anchors would move back to our downtowns. Families would buy homes in mixed-income communities where they could walk to work, school, and the grocery store. Our distressed neighborhoods would have access to the type of opportunities being thrown at the suburbs. So is it too much to ask that powerhouses like Whole Foods and Trader Joe's consider investing in areas that actually need the investment?
From the view up here on my soapbox, it seems like the only sensible strategy.
Christine is the voice behind Unspeakable Visions. It turns out that most of her visions are, in fact, speakable. You can find her on Twitter at @unspeakvisions. She's also the managing editor for the From Scratch Club, hosting its podcast and book club.
Update and disclosure: Christine occasionally gets store brand products from ShopRite. She reviews and tests recipes based on these products, and the reviews have been posted on a ShopRite blog. She does not receive any monetary compensation from the company.
More of Christine on AOA:
+ Unspeakable Visions of Cheese
+ Local Holiday Wish List: Unspeakable Visions Christine
photo: Flickr user Roebot
Hi there. Comments have been closed for this item. Still have something to say? Contact us.