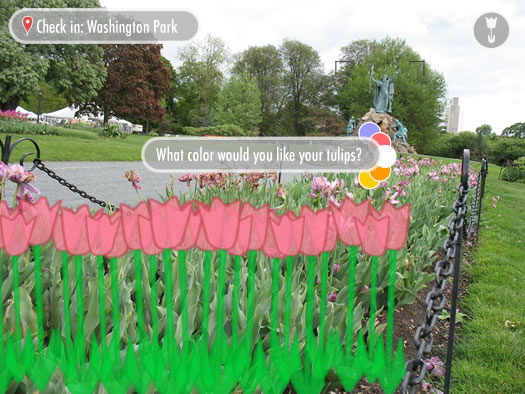 Tulips are past their prime? Still wish you could enjoy the blooms now? There's an app for that.
Introducing TulipVision, the world's first augmented reality app for tulips.
Using an iPhone, iPad, or Google Glasses, TulipVision inserts digital tulips into your field of vision in the spaces occupied by empty flower beds.
This is just version 1.0 -- future versions are planned to include a number of TulipFest-related features.
Future directions:
+ Audio capability to swap out music from the festival band for a band you think is cooler
+ Facial recognition for ID'ing people caught peeing on your street
+ Elected official tint adjustment
+ Fried food booth mapping
Yes, this is a joke.
Hi there. Comments have been closed for this item. Still have something to say? Contact us.