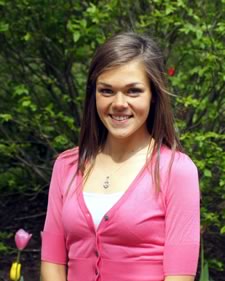 The 2012 Tulip Queen is Emily Finnegan, a UAlbany junior from Colonie studying political science, globalization studies, and Spanish. She's done volunteer work in India and Guatemala. And she's on the UAlbany track and cross country teams.
Here are all the finalists -- it sounds like any of them would have been worthy picks.
Mother of the Year This year's Mother of the Year is Helen Hagen. Paul Grondahl wrote a story in the TU this past weekend about Hagen and two of her friends -- among them, they have 22 children -- adopted, foster and biological.
Photos Here's a big Tulip Festival photoset by Michael Panzarino of M.A.P. Graphics. He caught some good reactions when Emily Finnegan's name was announced as the Tulip Queen.