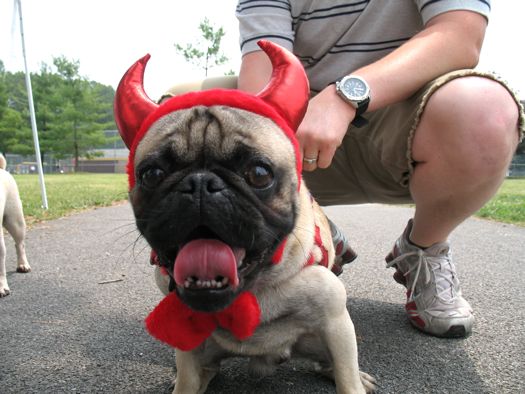 The annual Pug Parade and Costume Ball is coming up June 2. It's pretty much what it sounds like: a bunch of pugs parading about. In costume.
The event is organized by the Albany Capital District Pug Lovers Group and is a benefit for the Mohawk & Hudson River Humane Society and the Green Mountain Pug Rescue org.
We attended the Pug Ball a few years back -- it was a lot of fun. Pugs are sort of inherently funny dogs. Many of them appeared to actually enjoy parading about in costume. (Or, at least, they didn't feel like it was crushing their will to live, as some dogs have claimed.) There seemed to be a lot of happy people and dogs.
Of course, if you're a strict no-costumes-on-dogs person, this event is not for you. Because the costumed pugs will have you surrounded and outnumbered. Snort.
The Pug Ball runs from noon-4 pm on June 2 (a Saturday) at the main pavilion in Colonie's Cook Park. The pug parade is at 2 pm.