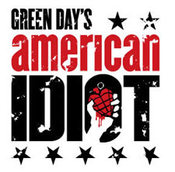 Proctors announced today that Green Day's American Idiot musical will be making a three-day stop at the theater in February. Tickets are $20 and up -- they're on sale now (here's a coupon code)
The show is an adaptation of Green Day's album of the same name. It had a year-long Broadway run between 2010 and 2011. Here's a NYT review from that run.
The show will be at Proctors February 5, 6, 7 in 2013.
Earlier on AOA: Proctors Broadway series 2012-2013
Yep, Proctors advertises on AOA.