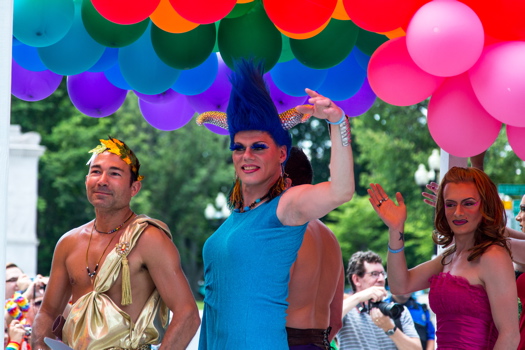 By AOA Mary
Everyone should get a chance to sit on a parade reviewing stand and have passing drag queens toss candy at them.
Seriously, it's a little bit awesome.
That's how I spent my Sunday afternoon -- alongside blogger Alan Ilagan and Tom Thomas from Coors/Decrescente,as a judge for the Capital Region Pride Parade.
The Pride Parade and Festival wrap up the Capital Region's week long Pride celebration, and the parade is one of my favorite Lark Street events. It ranks up there with the Santa Speedo Sprint. I love it for the fun and the colorful costumes and the creativity.
But mostly, I love it for the joy and community spirit.
Everyone always seems to be having such a good time at Pride.
About 50 groups marched in the parade -- some walked in t-shirts, others rode on floats. The Hellions of Troy and Albany All Stars were there, along with Homo Radio and Schenectady Light Opera. But there were also eight religious groups represented in the parade (others apparently protested the event, but we couldn't see them from the reviewing stand.)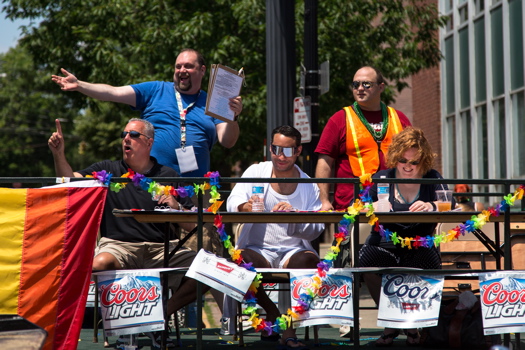 Rocks and Oh Bar and Capital District Towing pulled platforms full of partiers tossing candy and Mardi Gras beads and the big pink bus from Bettie's Cakes had a sign proclaiming it "Proudly the Gayest Bus in the World."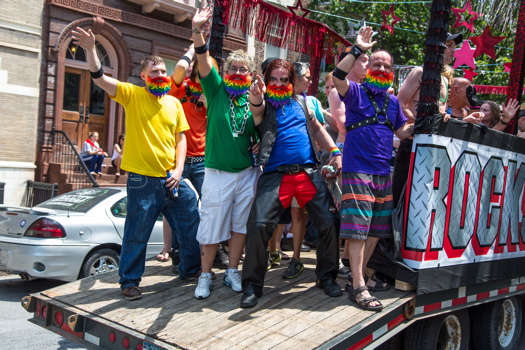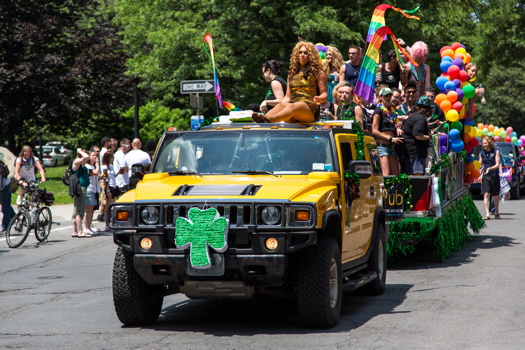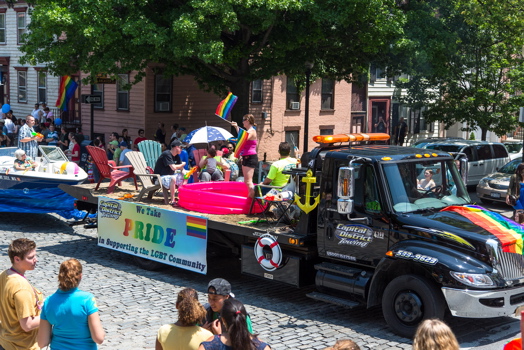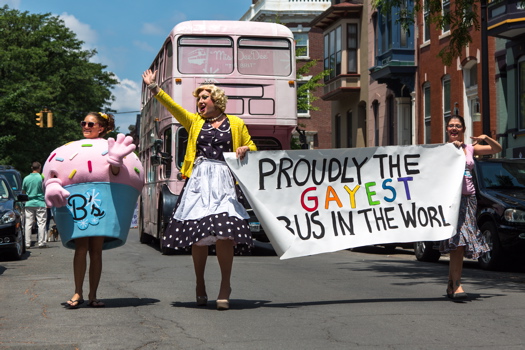 Did I mention there were drag queens tossing candy?
It was fun. Fun is great.
This was better: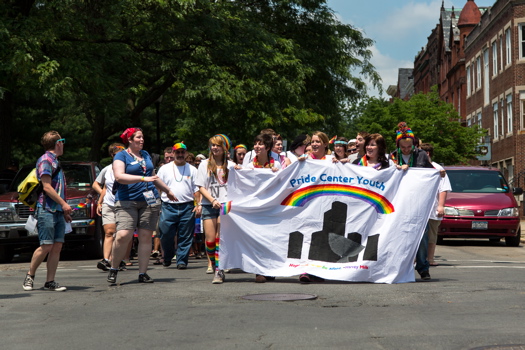 The parade was led by the Capital Pride Center's Youth Group -- about fifty young people sporting rainbows, marched together, chanting anti-hate and anti-bullying slogans. Not in an angry way -- in a sort of joyous way. They seemed so happy to be there and so proud of who they are. It shouldn't have been a surprise, but it was so beautiful to see these kids celebrating -- not being afraid to tell the world that they're gay, or that they accept others just as they are. In the middle of this big party where everything was such fun, it caught me off guard, and gave me chills. It was a reminder of why events like Pride started. A lot of folks I spoke with at yesterday's parade can remember a time, not too long ago, when it would have been much, much harder for those kids to come forward, much less celebrate themselves. It's kind of a symbol of success. Maybe a small symbol, in light of recent news stories about bullying and suicides among gay teens, but still, a beautiful and welcome site.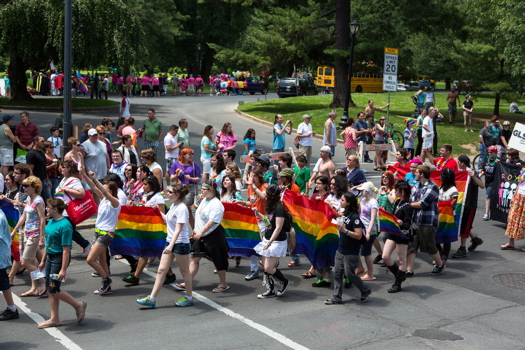 Thanks to Aaron Holbritter and the folks from Pride Center for the Capital Region for inviting us to the party.
Thanks to Sebastien Barre for the photos! Here's Sebastien's full set of photos from the Capital Pride Parade and Festival.
Hi there. Comments have been closed for this item. Still have something to say? Contact us.