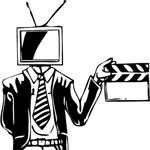 TvFilm -- WMHT's showcase of short films created by regional filmmakers -- returns this Sunday (June 24), and will have new episodes for six weeks. From the blurbage:
WMHT sought out unique and original independently-made short films created in upstate New York and western New England with the idea that you don't have to be in the Big Apple or Los Angeles to make, watch or enjoy independent cinema. TvFILM proves that filmmaking is alive and well in our region. From short films to documentaries to animated shorts, TvFILM leaves no cinematic stone unturned.
The schedule is post-jump. We noticed the second episode (July 1) includes the documentary about Tyler Rhodes, the Albany teen fatally stabbed in Hoffman Park, created by the Grand Street Arts' YouthFX program.
TvFilm airs at 10:30 pm on Sundays.
Episode 401, airs June 24, 2012 at 10:30pm
Come Life - Sharon Alley and Kate Shadlock
A film inspired by Nathaniel Hawthorne's short story "Canterbury Pilgrims", in which two young Shakers who have fallen in love and are leaving the celibate religious community meet others who are disillusioned with life in the wider world who are seeking a better life with the Shakers.
AMERICA america - Mark Gamma
A short film depicting the rise and fall of the American Dream.
Episode 402, airs July 1, 2012 at 10:30pm
Tyler - Darian Henry and Bhawin Suchak
This short documentary film tells the story of 17 year old Tyler Rhodes, who was stabbed to death in Albany in 2011, through the memories of his mother Stacey and the voices of young people who knew him. The youth speak about ways we can prevent this type of violence in our communities.
Rapid Cycling Bipolar Disorder - Michael Landrio

Bipolar disorder is a volatile and difficult illness. Wheter experiencing it or witnessing it, mania is a dangerous, yet beautiful thing.
Leap - Joshua Dodway

The decision making process of a young man parallels the suspense of competitive diving.
You're Welcome - Alex Nye
A self-cleaning house, or is it? This charming film uses the technique of stop-motion.
Episode 403, airs July 8, 2012 at 10:30PM
Math: Adds Up To More Than You Think - Stephen Blauweiss
This documentary short on the Art of Problem Solving's Sumer Math Intensive at Bard College covers the role of math in human development, the universality of math as well as its particularism, and the art and beauty of math.
The Princess and the Dragon - Mark Fisk & Terence Tolman
A short film following the trials and tribulations of Meta the Dragon.
Vanished - Kate Shadlock
The beauty of a home is far more significant than its bricks and mortar.
Episode 404, airs July 15, 2012 at 10:30pm
Laybabb: A Story In Gibberish - Mike Feurstein and David Girard
A humorous and contemporary take on the story of the Tower of Babel, these vignettes feature modern versions of miscommunication where characters are the architects of their own misfortunes in love, business, friendship, pizza and crepes.
American Love - Andy Cahill
Chris Jackson, a reporter for a local paper unlocks a story bigger than he could have possibly imagined.
Episode 405, airs July 22, 2012 at 10:30pm
The Hollow - Ken Omiya
A young man loses his identity through the shelter of a mask.
Your Very Own Feast - Mike Blaney
Roy, an office worker who sleepwalks through his days at work receives a time capsule that he wrote to himself as a senior in high school. Elements of the real world begin to contaminate the refuge of his dreams as he realizes that his ambitions are unfulfilled.
Episode 406, airs July 29, 2012 at 10:30pm
Personal Democracy - Hunter Dimin
This adaptation of the short story "Franchise" by Issac Asimov references powerful groups who have unjustified influence on elections in the 21st century.
The Secret Friend - Flavio Alves
A reclusive, elderly widow, Anna Marshall, lives in quiet desperation until she begins receiving daily calls from a silent stranger.