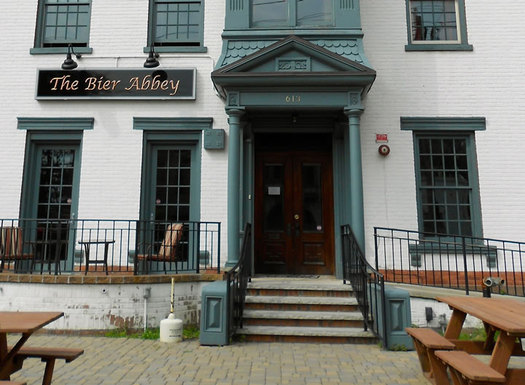 By Casey Normile
After more than a year of buzz, The Bier Abbey in Schenectady quietly opened its doors to the beer geeks on that side of the Capital Region.
His first time in business, owner George Collentine says he wanted to open the Bier Abbey "out of pure passion." He first ventured into the world of craft beer in the early 90s and was encouraged to open his own bar by the growing interest in microbreweries and craft beers, especially in the Northeast.
"We want to lean toward beer geeks and there are no places in Schenectady that really cater to them," he explained.
So what will beer geeks find there?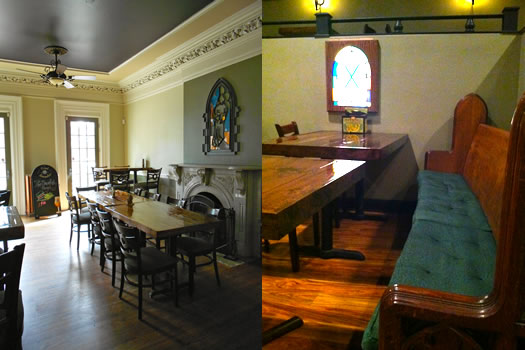 Pews
Well first, what is an abbey without pews? The restaurant seating is outfitted with pews from the 1860s, complete with the hymnal holders in the back. Collentine says they're from a New Jersey company that sells used church goods. There's a sort of thrill from enjoying a beer on a pew.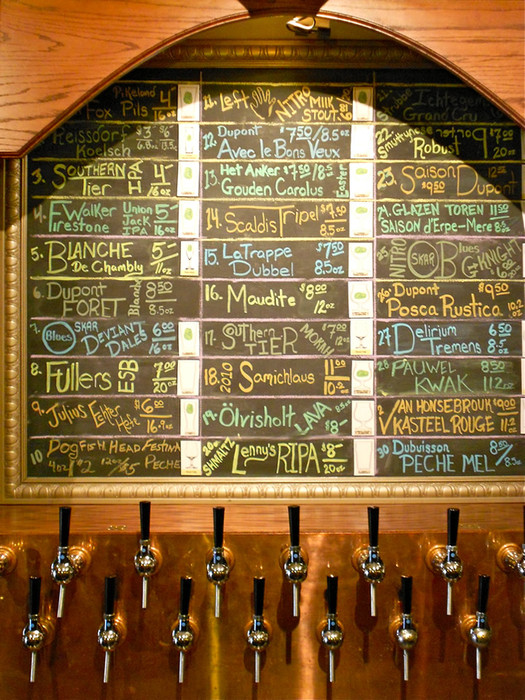 Attention to detail
Second, the Bier Abbey takes care of their beer. Collentine says 30 draft selections are always on tap, including one cask-conditioned beer. They range from craft Belgians to American breweries, and each one is served at the recommended temperature: 38, 43 or 48 degrees.
Also, to make sure each glass has just the right amount of head, Collentine says the taps are each adjustable depending on which beer is being pumped through them. Each nozzle has a control that can open more or less, depending on the carbonation of the beer. If the beer is highly carbonated and you don't want a glass full of foam, you can adjust the tap to get the right amount of foam for the differing brews.
A few loose ends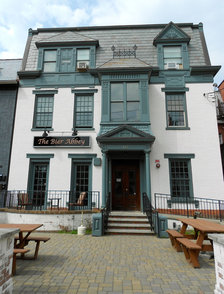 The Bier Abbey still has a ways to go until all its loose ends are tied up. Collentine says minor interior projects are still being done, they're still training staff, and the food menu is halfway finished. And when all that is done, Collentine can focus on getting the website up and running.
But he hopes to see his finished product as a "high-end pub" with a Belgian-esque menu -- one element he is sure of is fresh-cut fries served with a side of mayo.
Most importantly, he says he wants a place built for people to relax and socialize. In the mean time, the Abbey does have a few essentials for a beer lover: beer and a front patio.
The Bier Abbey is open Monday-Wednesday 4-11 pm, Thursday-Saturday 11:30 am-1 am, Sunday 11:30 am to 8 pm.
Find It
The Bier Abbey
613 Union Street
Schenectady, NY 12305
Hi there. Comments have been closed for this item. Still have something to say? Contact us.