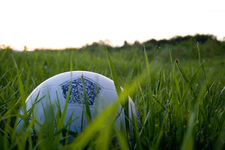 Sean emails:
With Euro 2012 going on now and the Olympics just around the corner, there's plenty of great soccer (football?) in our midst. All of the excitement has made me want to get outside and join up with a semi-competitive league or even just play some pick-up soccer. However, I can't seem to find ANY information about either. A reader asked a similar question back in 2009, but I'm sure a lot has changed and there's more updated info out there. Any tips? I'd prefer to play outdoors (i.e. not @ Afrim's) somewhere near Albany.
Know of an adult soccer league for Sean (or anyone) to play the beautiful game? Please share!
Hi there. Comments have been closed for this item. Still have something to say? Contact us.