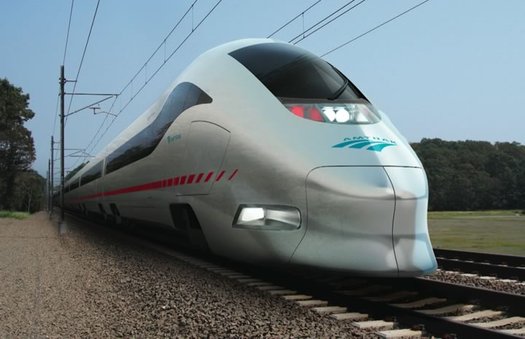 Amtrak has released an updated version of its aspirations for high-speed rail along the Northeast Corridor. The short story: the new set of goals streamlines the plan, it's still expensive ($151 billion), and high-speed rail is still decades away. Transportation nation has a digest of the report.
The Empire Corridor doesn't figure into this plan. And despite whatever strong potential there might be for high-speed rail in the Hudson Valley, seeing Amtrak peg a target date for high-speed service along the Boston-NYC-DC corridor somewhere in the 2030-2040 range puts the chances of Albany-NYC service in perspective.
That said, it doesn't have to be 220 mph or nothing. There are a lot of improvements that could potentially speed up, and smooth out, Empire Corridor service (examples: reducing bottlenecks, upgrading crossings). Higher-speed rail (say, 110 mph) should be a reasonable expectation. And people would ride it -- the Albany-Rensselaer station was the 9th busiest Amtrak station in the country last year. Getting faster service along the Hudson Valley, plus high-speed service along the Northeast Corridor, could make rail travel from here to places like Philadelphia and DC a lot more attractive.
image: Amtrak
Hi there. Comments have been closed for this item. Still have something to say? Contact us.