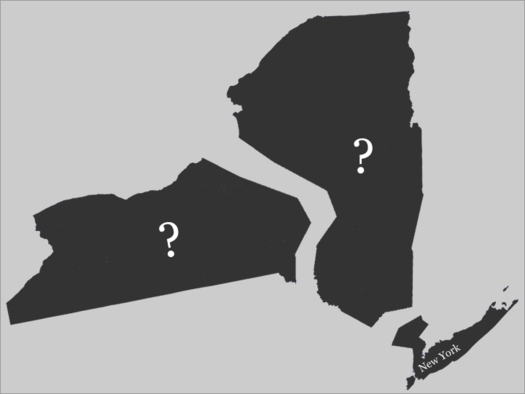 Today's (more than) somewhat ridiculous question: If New York City and the rest of the state divorced, what would you call the rest of the state?
This question came up during a conversation recently (obviously a very serious discussion). It was quickly decided that New York City would retain the name New York State. But what about parts upstate?
And would "upstate" even decide to stay together? We could see Upstate West and Upstate East also deciding it wasn't worth it to stay together. (It's a pop/soda thing.)
Yes, all very important questions.
Long Island: We're just assuming that Long Island would stay with NYC -- but a few years back there was legislation introduced proposing a study of possible Long Island secession. (insert your own joke here)
Hi there. Comments have been closed for this item. Still have something to say? Contact us.