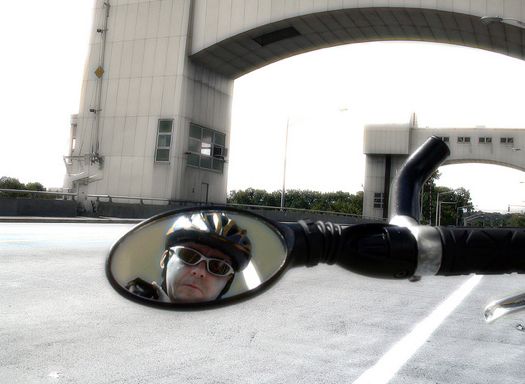 By Carl Johnson
AOA is taking a little R & R this week. While we're enjoying a little summer, we've rounded up a few experts to share their tips for making summer fun simpler. Enjoy!
In most people's minds, summer is the time for biking.
But maybe you haven't ridden for years, and you find all the new bicycle styles and technology more than a bit daunting. Don't let that keep you from getting back on a bike and enjoying the absolutely amazing riding that the Capital District offers.
Here are some tips on how to buy a new bike.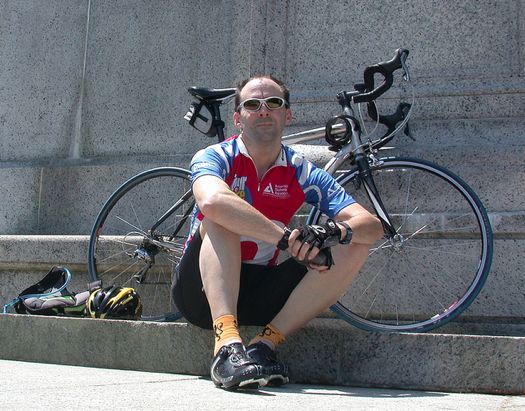 How will you use it?
As you're starting to think about a new bike, you need to think of what you really want to use it for -- are you going to whiz around the streets of your town, or glide along one of our bike paths? Do you want to stomp around wooded trails? Are you trying to commute? These all require different styles of bike, and you really need to fit the bike to the activity you're most interested in.
There's no sense buying a heavy, fat-tired mountain bike if you're going to keep it on local roads or bike paths. Just the same, you'll find a classic, fast road bike to be a lousy choice for commuting.
Basic bike styles:
Road bikes
Just what they sound like -- bikes that are meant to be ridden on pavement. Skinny tires, perhaps lots of gears, they're generally built to go fast.
Generally there are two types of road bikes, the kind with drop handlebars, and the kind with flat handlebars. The drops tend to be more intimidating to new riders because the shifters take getting used to (they're built into the brake levers these days), and because some people think you need to want to be a racer to ride with drops. Flat handlebars are a little more user friendly at first -- the brake is the brake, the shifter is the shifter. But don't dismiss drops right away -- they offer a lot more places to put your hands, which can be important. With flat bars, there's pretty much one position, and that can be tiring on your arms (and for people with nerve issues, it can make cycling impossible). Still, with drop bars, you're always going to be in a somewhat more forward-leaning, aggressive position, and if you're not comfortable with that, go with a flat bar.
Mountain bikes
The name is a catch-all for a wide range of bikes that are meant to be ridden off the road. They will have fat (possibly knobby) tires and suspensions, and they're not meant for going fast, but for tackling uneven terrain. Many people pick mountain bikes or a hybrid for road riding because they believe they'll be more comfortable -- but suspensions, fat tires and heavy frames make for bikes that are hard to pedal on the road or bike path.
Hybrids
Either the best or the worst of both worlds, hybrids are just what they sound like -- a cross between road and mountain. They're often essentially a road frame with flat bars, mountain bike shifters and some form of suspension to soften the ride. If they've got fatter tires, then you have a bike that can handle non-paved surfaces better, such as gravel trails or grassy fields.
Cruisers
This covers a wide variety of upright-style bikes that are easy to get on and off (often called step-throughs or city bikes). They tend to have wider, more rugged tires, a smaller selection of gears, and an upright riding position that the casual rider feels comfortable with. They're everywhere on the streets of Europe and some of our bigger cities, but not so common around Albany. If you live in the hills, they're not a great choice, but if you are just riding bike paths or around your neighborhood, they can be a good re-introduction to cycling. They're also good for people with limited mobility who may not want, or be able to, swing a leg over a center bar; most cruisers allow you to step down from the seat without having to get off-balance. They're generally lighter than mountain bikes.
If you're just getting back on a bike after a few (or many) years away, you might find the options and the technology to be daunting. Bikes are made from all kinds of materials and come with all kinds of equipment options now, and it can all be overwhelming. But take your time, figure out the aspects that are important to you, and work with a salesperson you feel comfortable with, and you'll find the right bike.
Finding a bike
If you want to get back on the bike, buy a new bike. A second-hand or hand-me-down might be fine to get you comfortable with a style of bike you haven't tried before. Maybe you've never used shifters built into the brake levers (called, simply enough, integrated shifters). Maybe you've never tried a bike with a flat handlebar, or you want to see if a bike with a suspension is easier on the rough roads around your home. But when you get a cast-off from someone else, there's almost no chance that bike will fit you, and if the bike doesn't fit, you won't ride it. You may not even know that's why you're not riding, but please believe me: when your bike fits, you want to ride it. If it's not your first bike in this style and you know how a bike should fit you, then you can look at used bikes with more confidence.
Where should you buy a new bike?
At a local bike shop.
I know, you don't want to spend a lot because you're really not sure how much you're going to ride, and you can get a cheaper bike at the chain stores. That's exactly what chain stores have: cheaper bikes. Cheaper bikes that don't fit, don't ride well, and won't last long. They are made using vastly inferior components, they're usually put together poorly, and things will start to wear, sag and break very quickly. And when things wear, sag and break, you won't ride your bike.
When you go to a local bike shop, you should get at least two things: someone who really understands cycling and can help fit you to a bike, and a bike that is built of better components. If you don't find someone helpful, or feel you're being steered toward a bike you don't want, try another shop. (Also, be aware that the margins on bikes are very small ... your shop is relying on accessories and repairs to keep the doors open.) No matter what kind of bike you're choosing, the shop should be showing a lot of attention to how the bike fits you.
Take your time
Don't be in a big hurry, or expect to take a bike home the first time you go to a shop. Go test-ride a couple of bikes, then go to the internet and do a little research. There are lots of websites with reviews of bikes that can help you to make your decision. Outside Magazine and Bicycling have extensive helpful reviews, and sites like Roadbikereview.com have helpful user forums.
What should you be ready to pay?
A good beginner bike should run in the $900-$1100 range. There are exceptions, and some real bargains, but generally, much less than that and you're starting to get some really cheap parts. In that range, you're going to get a pretty nice bike, and it's going to be vastly better than a top-range bike from 10 years ago.
The right number of gears
Bikes come with a bewildering variety of gears these days. They can have one, two, or three chainrings on the front; the cassette in the back may have eight, nine or even 10 different gears. If you live in the hills, or plan on climbing a lot of them, you may want that triple in the front, and you want a bigger gear in the back. If you plan on going flat and easy, you don't need all that gearing.
How are you going to get it around?
It's great if you live where you can ride, but not everyone can. If you expect to be transporting your bike by car to get to your riding spot, keep that in mind when choosing a bike. If you're going to put it on your roof, you need to be able to lift it there. If it's going to hang from a rear rack, check how it will fit. Because of their frame geometry, some bikes need adapter bars in order to be transported.
Once you're out there
A few additional thoughts once you get back into riding:
+ If your knees hurt, something isn't adjusted right. Most likely your seat is too high or too low, or perhaps it needs to be slid forward or back. Take it back to the shop and get the fit dialed in.
+ Don't push so hard. I'm constantly seeing novice riders pushing their bikes as hard as they can in a difficult gear. Get into an easier gear and spin faster. It's more aerobic, better for your joints, and will let you go farther.
Learn to repair your own bike
Many local shops hold clinics to teach you how to do most of the basics. And The Troy Bike Rescue is all about empowering you to work on your own bike, and they offer classes for various levels of skill.
Carl Johnson is a frequent bike commuter. He also writes about history and other fun stuff at Hoxsie! and My Non-Urban Life.
More Summer School:
+ Hosting a great barbecue: Christian Noe
Hi there. Comments have been closed for this item. Still have something to say? Contact us.