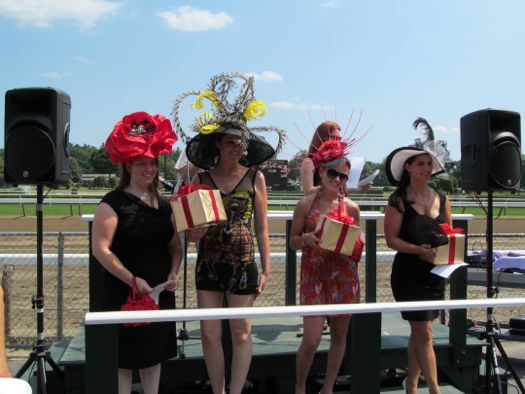 Hat Day at the Saratoga Race Course is always fun.
People enjoy watching them pass by, and the folks who enter the contest have a great time putting their look together and showing off their creations.
On Sunday AOA teamed up with Kristi Gustafson Barlette, Matt Baumgartner, and morning show hosts Randi and Kevin from The River to judge more than 150 fabulous hats. After the jump, a look at the winners and some of the other impressive entries for the day.
Thanks to the people at the Saratoga Race Course for inviting us to judge again this year.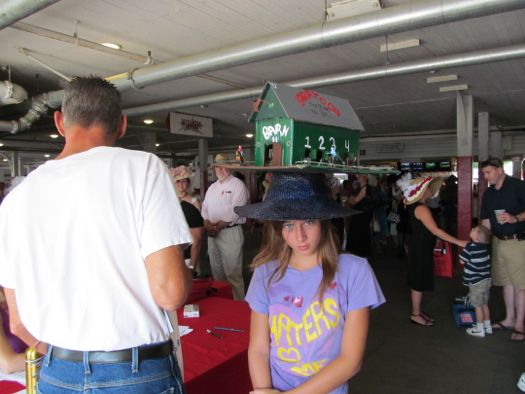 Camryn Dunn of Clearwater Florida won the Kreative Kids competion for the second year in a row with this Saratoga Barn hat she designed and built with her grandfather.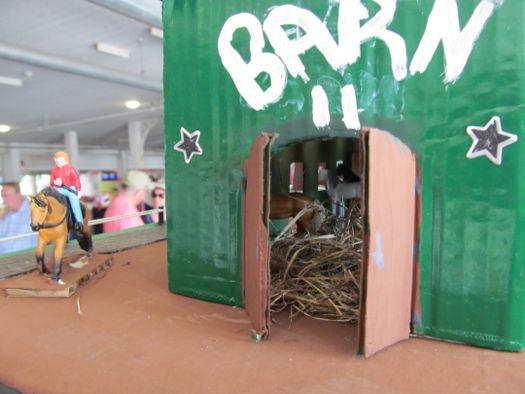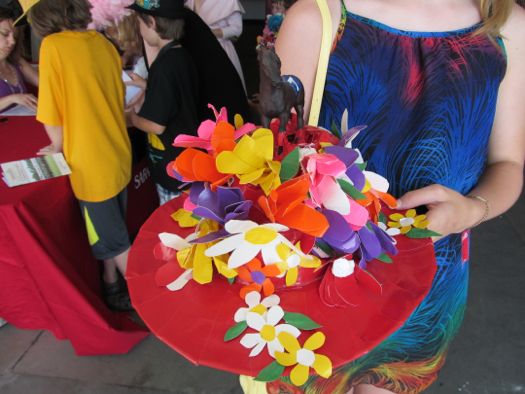 Mikayla came from Schenectady with the hat she made out of duct tape, and was one of the winners in the Kreative Kids category.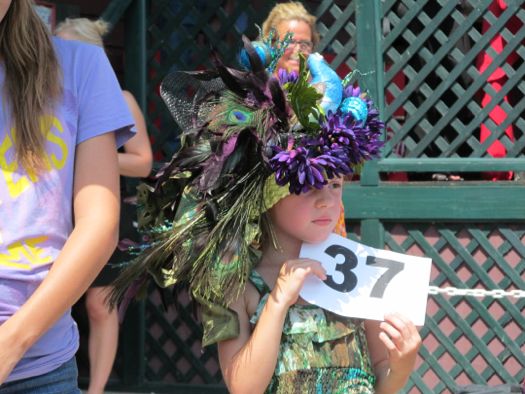 This little peacock was one of the winners in the kids contest.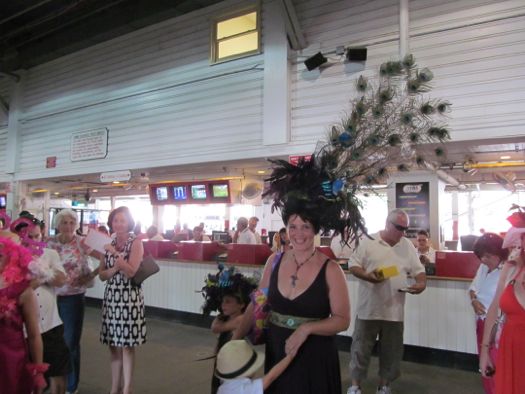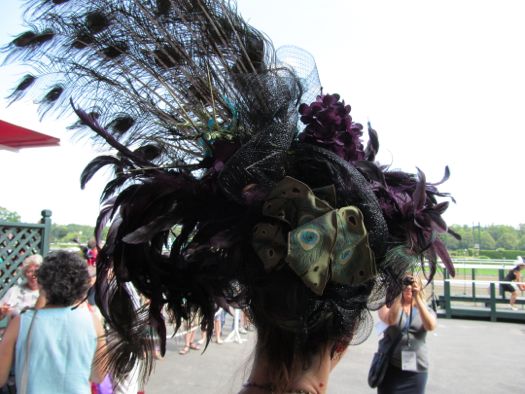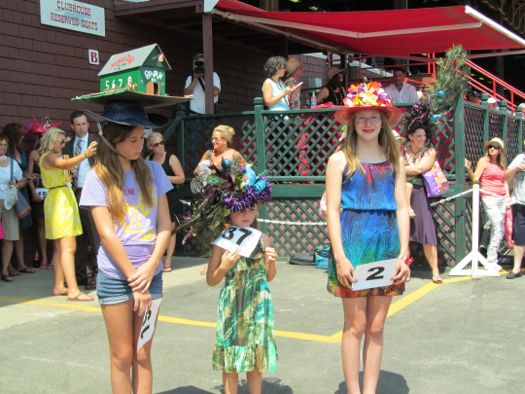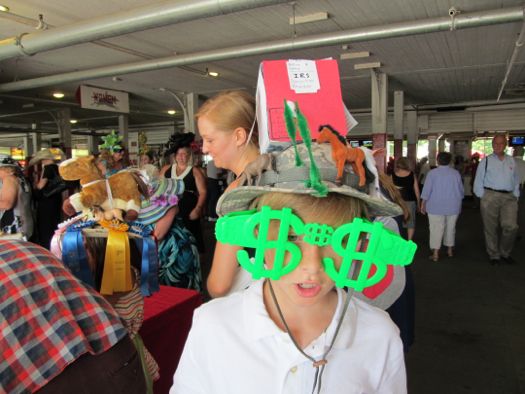 This young man was inspired to create his hat earlier this week, when his family cashed a big ticket at the IRS window. The ticket is the centerpiece of the IRS window hat.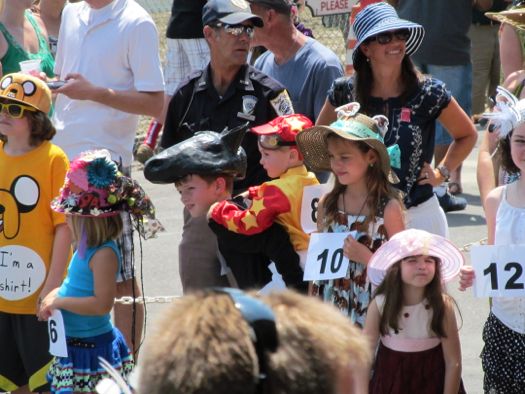 This one was really more costume than hat, but the cuteness factor was huge.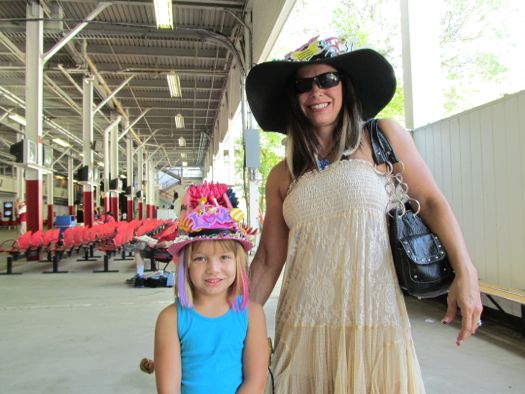 Cara and Cammie went with a garden party theme.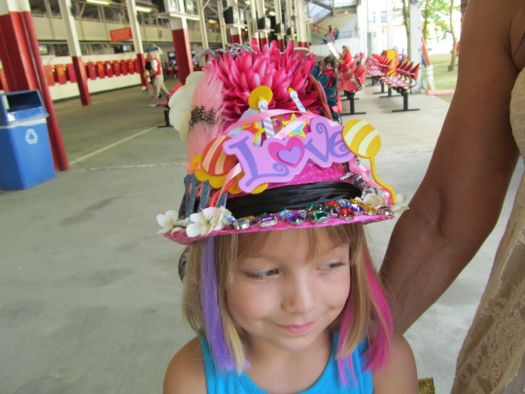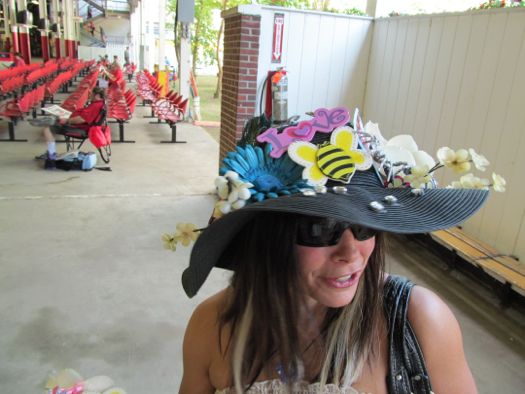 Ruby (left) came all the way from Alaska and her cousin Julie traveled from Idaho.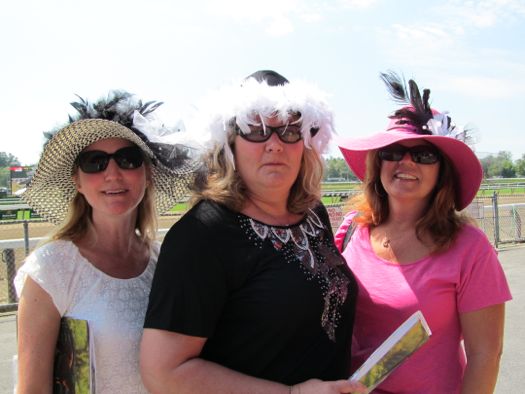 Casey Coyle sported a hat of her own design and wore a dress painted by artist Frankie Flores.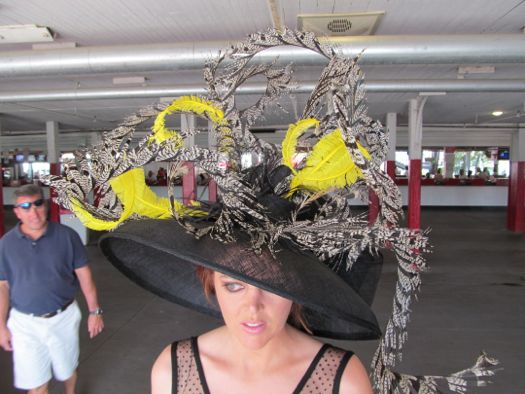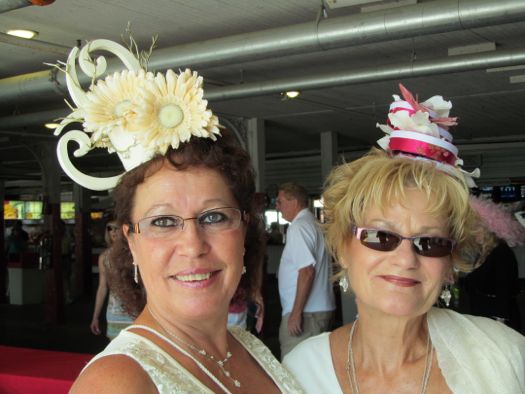 These ladies had their hats made by a friend from Amsterdam.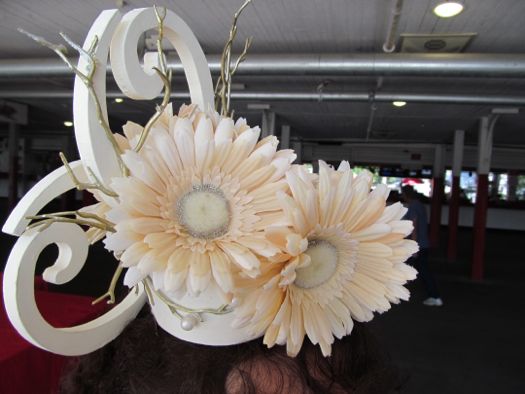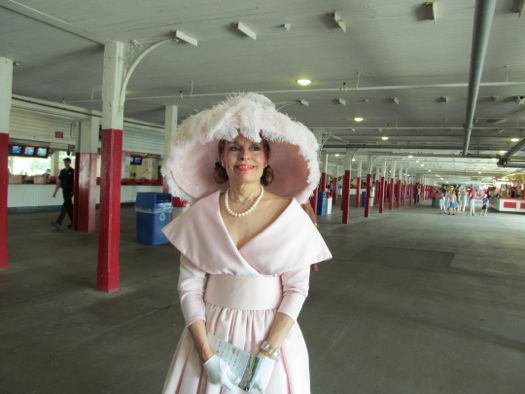 Barb has more than 100 hats and comes to Saratoga every year. She entered for the first time this year with a fancy feathered number from T.J. Maxx.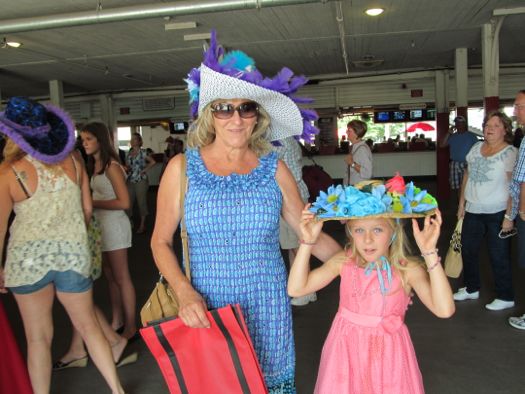 Chloe went with a garden theme.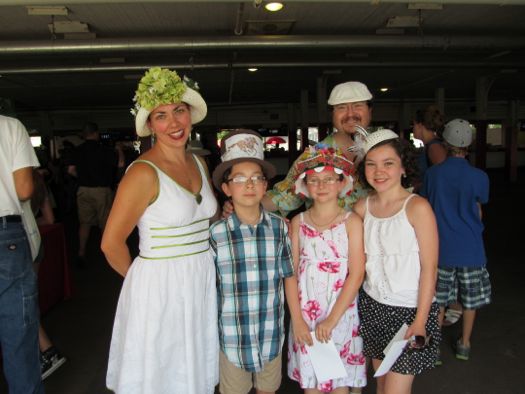 These folks made it a family affair.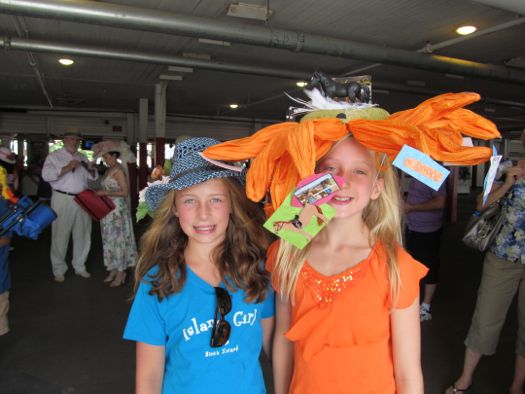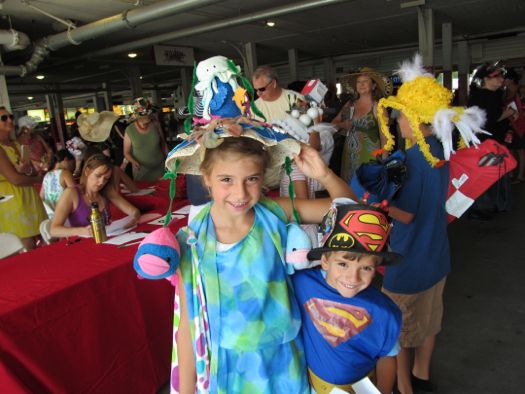 Superheroes are the theme on the right. On the left, it's "under the sea."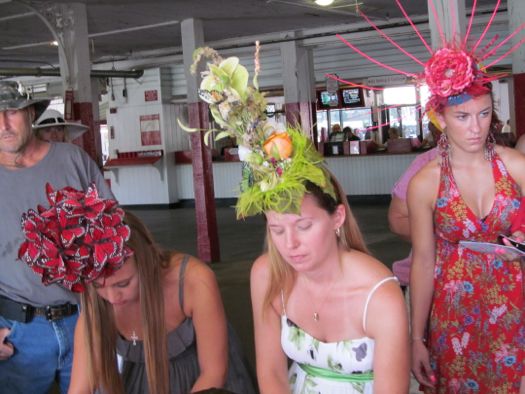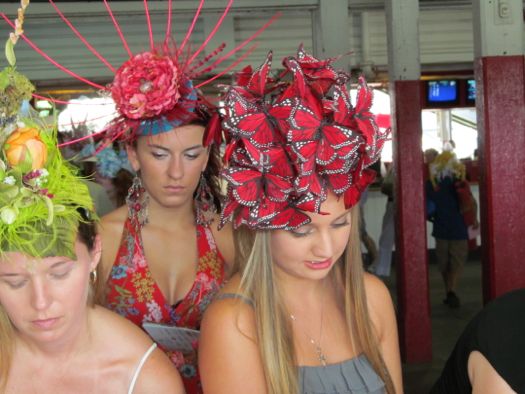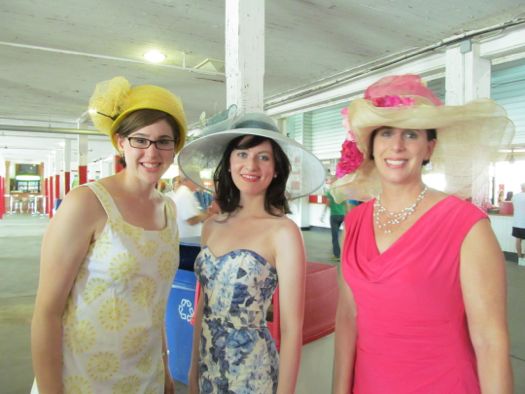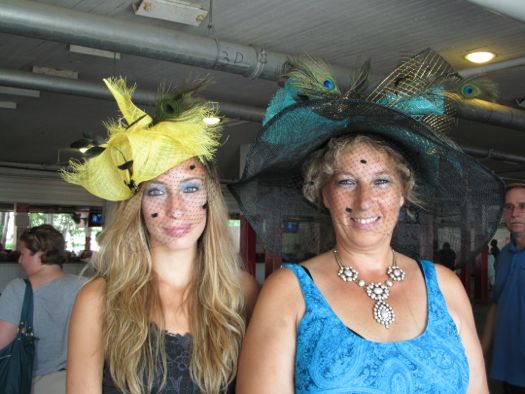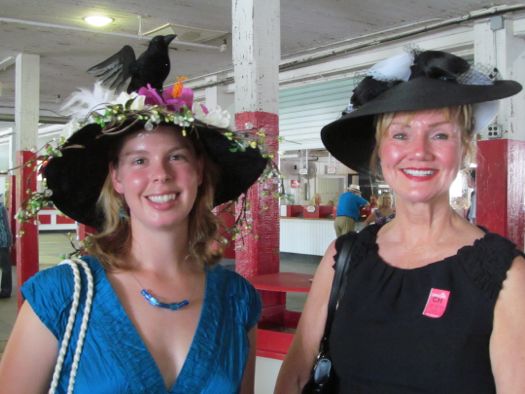 Emily's hat, called "Nevermore" sported a raven.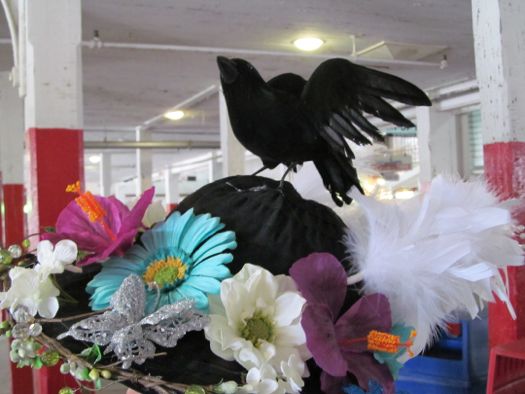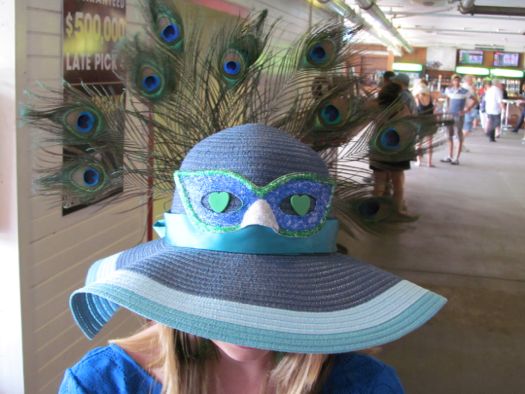 Peacocks seemed to be a theme this year.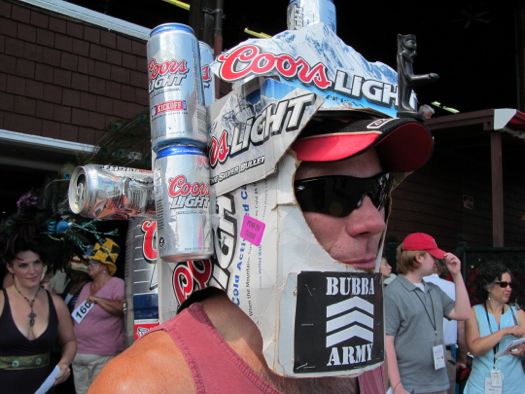 Daryl says he had some help creating this one, inspired at a NASCAR race.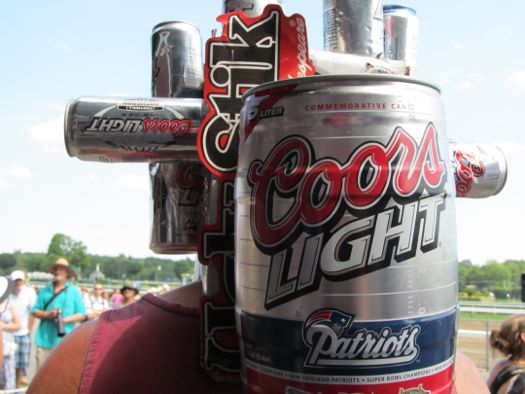 Hi there. Comments have been closed for this item. Still have something to say? Contact us.