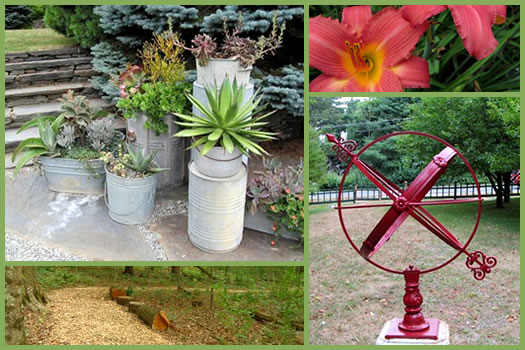 Summer is a great time for a drive to Western Mass. Between Tanglewood concerts, Berkshire Theatre Festival, Williamstown Theatre Festival, museums, and shows in Great Barrington, there are plenty of excuses for a road trip -- and it's all just about an hour from the Capital Region.
Here's a fun way to get a little more out of your road trip that direction -- go a little early and build in a stop at the Berkshire Botanical Garden.
The BBG is 15 acres in Stockbridge divided into 23 separate gardens, with trees, flowers, herbs, sculpture, trails and greenhouses. It's pretty, peaceful, educational and just a nice place to hang out for a while. You don't need a whole day to visit -- it's an easy couple of hours. But if you choose to linger, there's plenty of opportunity.
Here's a little of what you'll see...
One of the good things about the BBG is the way the gardens draw you in. Sure, there are places where you can't trod, and things you probably shouldn't touch, but it's set up to make you feel welcome to wander and get up close. Part of that may be due to one of this year's seasonal exhibits --Gimmie Shelter. It's made up of shade shelters constructed by architects, including a swing inside a metronome that makes music as it glides, and a large wooden green-roof sculpture.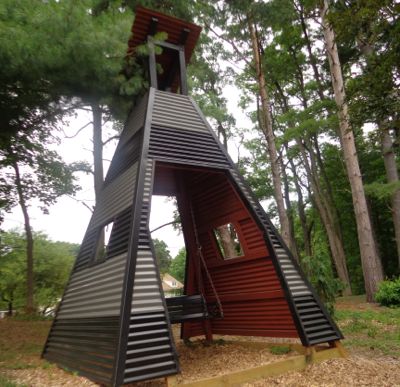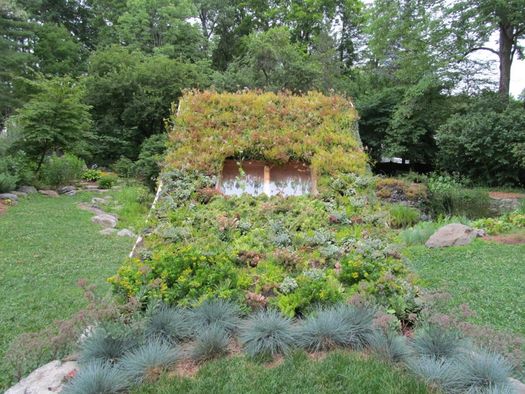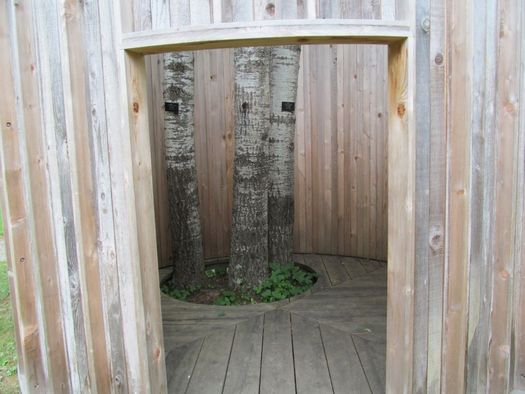 Silka Glandzman, communications director for the gardens, says each year they look for some interesting and interactive way to engage visitors with things like tree houses and sheds. "We're always trying to appeal to the home gardener. We don't want anything to feel out of reach."
You're allowed to bring food in and picnic at tables, or find a comfortable spot on the lawn.
The regular exhibits include a rose garden, pond garden, a Martha Stewart cottage garden, and herb gardens.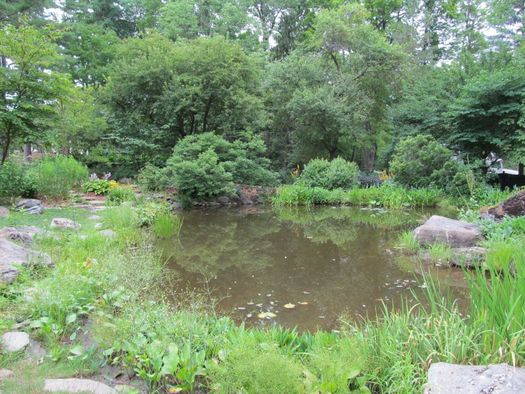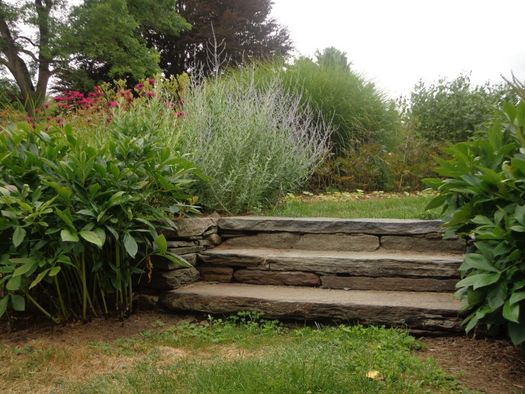 One of our favorite spots, though, was the children's garden, with chickens, places to plant things, plenty of little spots to crawl inside of, and a Buddhist wishing tree: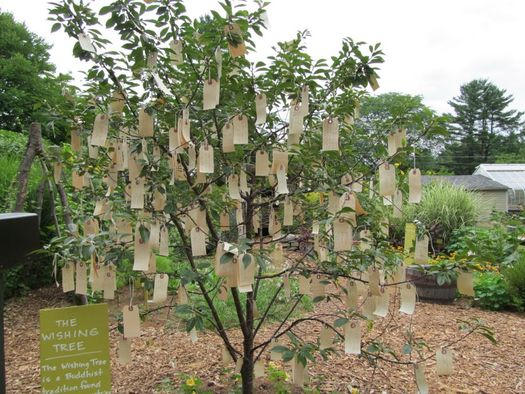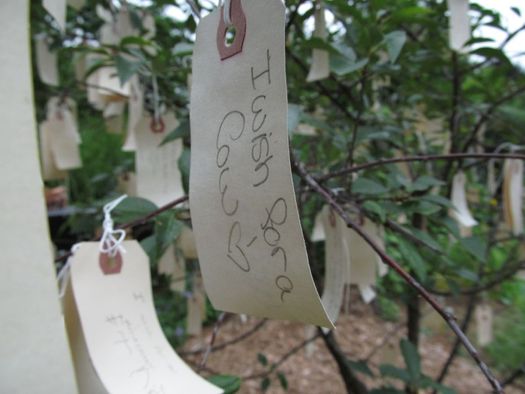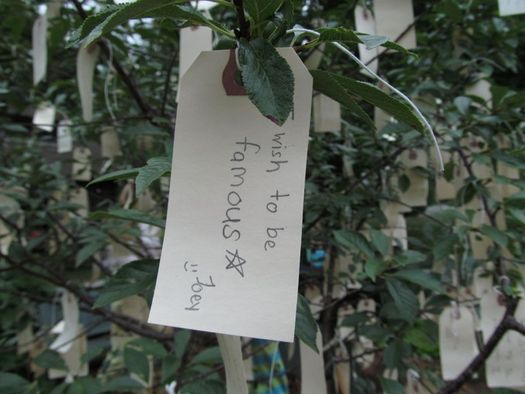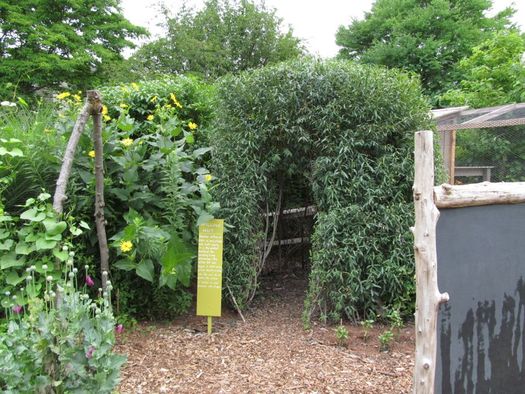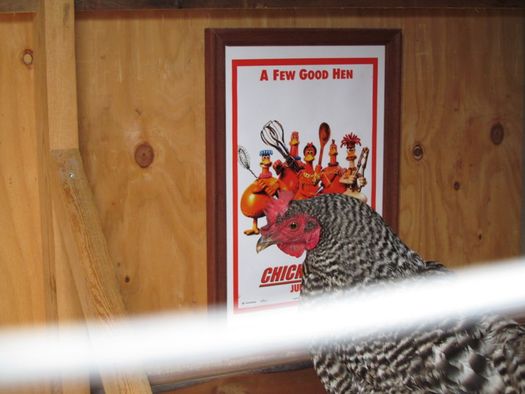 There are also fruit and vegetable gardens and a woodland trail that's an easy walk.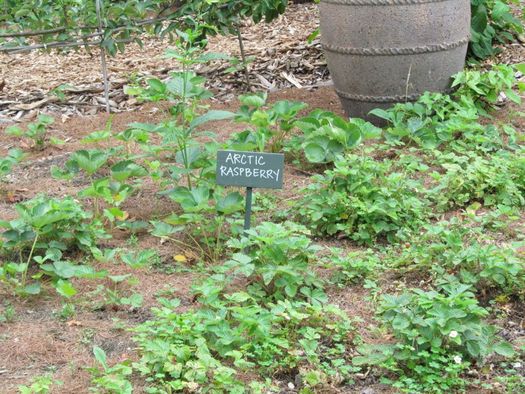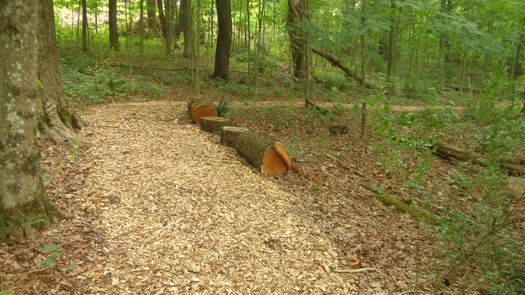 Other special seasonal exhibits this season include Garden Time: Objects Employing the Sun -- a mixture of new and antique armillaries, spheres, and sundials located throughout the gardens -- and Contained Exuberance, an exhibit of potted plants and container gardens.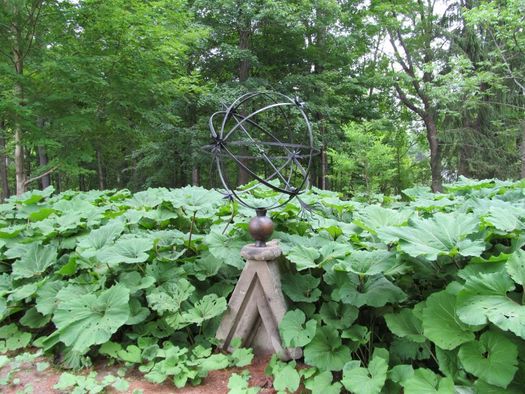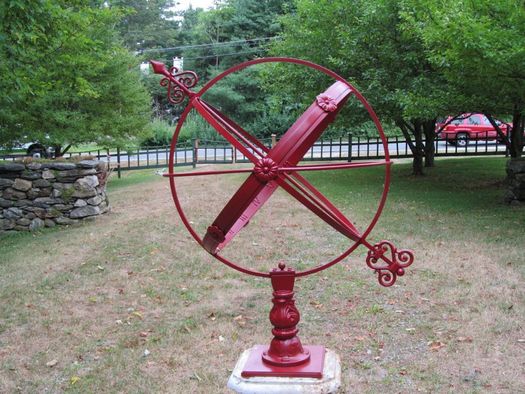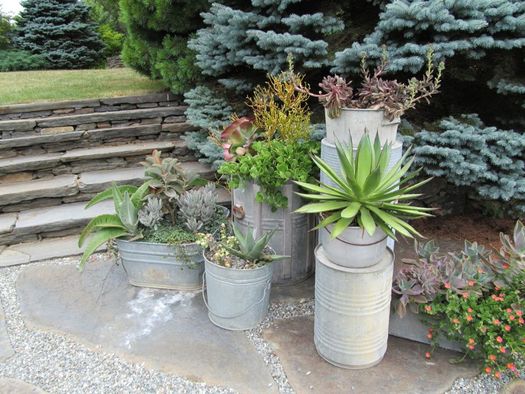 It's still lily season and you can see a wide variety of lilies along this path.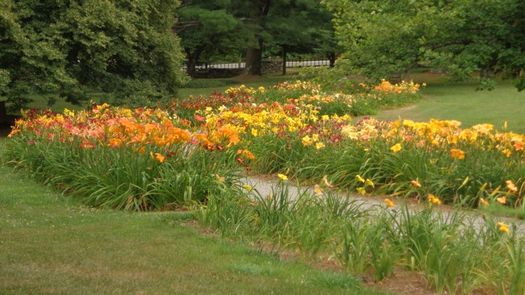 Coming up at the garden
The BBG's annual Grow Show is August 4 and 5. It's a juried exhibition for local gardeners to compete and swap backyard tips. There's also a garden photography competition. And this year the professional growers from the Contained Exuberance exhibit will be on hand to talk about their creations and share their advice for creating container gardens.
There are large-format photos from the garden above -- scroll all the way up.
Find It
Berkshire Botanical Garden
5 West Stockbridge Road
Stockbridge, MA 01262
The Berkshire Botanic Garden
Open 9 am – 5 pm daily
May 1st to Columbus Day
Admission:
Members -Free
Adults - $12
Seniors and students -$10
Children under 12 -Free
413.298.3926
info@berkshirebotanical.org