There are a bunch of things on which the "local" label easily, and familiarly, fits: local food, local beer, local music.
Lip balm is not one of those things. It's a classic commodity drugstore item -- the kind of thing you can imagine rolling off a machine at a factory thousands at a time, boxed by the dozen, later to sit quietly at the checkout counter, waiting to be a cheap impulse buy.
The Pink Lemon lip balm at the Anchor No. 5 Boutique in Troy sits in just such a spot, like any other lip balm -- except for one thing: it is local in almost every way.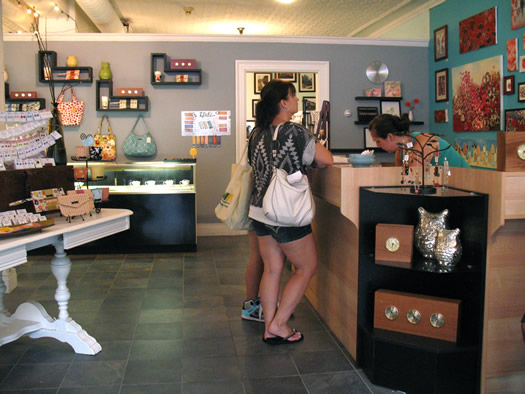 Pink Lemon is the creation of Anchor No. 5 owner Petra Jancovicova and her friend Crysta-Anne Cline. Jancovicova says she was looking to stock a lip balm in the store and wanted "a better product than the mass produced stuff on the shelves at the market." So she and Cline decided to do it themselves. "We figured it would be an awesome venture and a fun way to spend time together."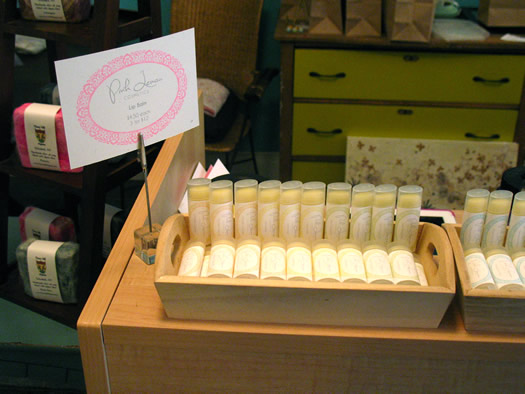 It turned out that much of what they needed to make lip balm was available locally. Among the components:
+ The wax is beeswax from local beekeeper Lloyd Spear.
+ They were able to source ingredients such as organic coconut oil, vitamin E, and many of the essential oils from the Honest Weight Food Co-op in Albany.
+ The tubes for the lip balm are from SKS Bottle & Packaging in Watervliet.
+ And the product labels were designed and printed by Design It Together -- which is right across River Street from Anchor No. 5 in Troy.
After some research into what ingredients make up lip balm, and what role those ingredients play, Jancovicova says the process of making the balm was pretty easy -- and they were able to do it at her house. "Crysta-Anne and I love to cook together, so we figured we'd be good at it." (Also helping: Jancovicova says Cline has a background in chemistry.)
How it turned out
Pink Lemon lip balm currently comes in six varieties: lavender, lemon lavender, lime margarita, lemonade, peppermint patty, and orange cupcake. The aromas are noticeable, but not overpowering -- they smell fresh and clean.
The balm's texture is really nice -- it goes on smoothly and doesn't feel too heavy on the lips.
And, in a pleasant surprise, the oval shape of the tubes fits naturally in the hand. We never would have thought about it, but we like the shape better than the typical circular lip balm tube.
The balm is $4.50 a tube -- or three for $12.
What's next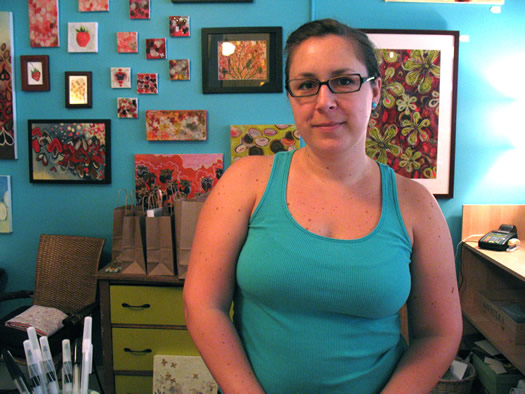 Petra Jancovicova
Jancovicova says she and Cline are working up new varieties of lip balm -- 20 new flavors will be available in the next few weeks. And they're also looking to expand the line to include body scrubs, body butters, maybe even a laundry detergent.
"I love designing and creating new products; handbags, children's clothing, jewelry, or knits. Making lip balm is just another medium to be creative with. And the best part is that I get to create it with my best fiend!"

Find It
Anchor No. 5 Boutique
288 River Street
Troy, NY 12180
Hi there. Comments have been closed for this item. Still have something to say? Contact us.