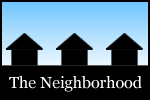 Among the topics in this most recent spin around the Capital Region's online neighborhood: better in Burlington, unrealistic expectations, a Tardis, a re-do, an indictment, mayhem, a triathlon, a tasting menu, Druthers, blueberries, corn ice cream, Track frites, Trader Joe's, the worst, and how to be a better person.
After a visit to Burlington, Carl wondered why we don't have some of the same things here.
Daniel went through a local job listing he concluded was unrealistic.
Emily plotted a re-do of her bachelorette party.
Val scored a great Tardis birthday cake from a baker in Troy.
Kristi filed an indictment against one of her fellow grand jurors.
Silvia was a bit disturbed by her Mayhem Festival experience.
Katelyn competed in a triathlon in Cambridge.
Jerry re-capped the tasting menu he had at the Wine Bar and Bistro on Lark.
It's probably safe to say the Idiots are fans of the new Druthers brew pub in Saratoga.
Albaniana picked blueberries at Indian Ladder.
Wendy had corn ice cream at Max London's.
Steve enjoyed a bar snack at Boca Bistro.
FiS Dan likes the food at 28 Tables -- the setting less so.
It sounds like Mr. Dave was unimpressed by the Box Frites stand at The Track.
Aliza's not sure she'd go back to the Stadium Cafe.
Jen braved the opening of the Trader Joe's on Wolf Road. Nick concluded it "isn't that bad." And Rochelle decided she should have stretched before her visit.

Matt had to take one of his dogs to the emergency vet in Latham.
Stephanie's search for a dresser took her pretty much everywhere.
Chuck recalled some of the "worst" athletes from the Capital Region.
And Rob has some advice on how to use email -- and be a better person.